Budget does not benefit the young, say teachers' unions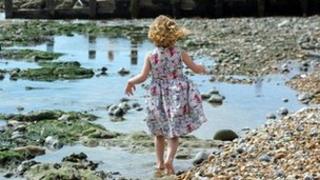 The chancellor has failed to use the Budget to promote policies for children and young people, teachers' unions say.
The Association of Teachers and Lecturers (ATL) said it regretted the lack of child and education-friendly measures in the Budget.
The NASUWT said there were no practical measures for unemployed young people and the National Union of Teachers wanted more investment in schools.
The Treasury said cuts were needed to stop future generations being burdened.
But Dr Mary Bousted, general secretary of ATL, said: "While the lowest paid will benefit from reductions in income tax next year, the chancellor did not give us a Budget for children or education.
"The Budget will do nothing to reduce the growing inequality in income which is a significant factor behind the inequality in educational achievement.
"Nor does it provide resources for extra help for children who struggle at school, or give hope to most unemployed youngsters.
"The government could afford to fund support for vulnerable young people if it was prepared to levy fair taxes and make sure it collects them, especially from businesses."
'Out of touch'
Chris Keates, general secretary of NASUWT, said the Budget showed the government was "out of touch with the lives of ordinary people".
"No respite on the public sector pay freeze, which is causing misery for millions of dedicated and committed public sector workers," she said.
"No practical measures to deliver much needed support for the record numbers of unemployed young people.
"No prospect of having a decent retirement' as a result of the chancellor's decision to hand over the review of the state pension age to an unelected quango of men-in-suits.
"No let-up in the constant lies and denigration of our world-class state school system."
Christine Blower, general secretary of the NUT, said the government had failed on its promise to protect investment in schools and colleges.
"While the government pursues its unnecessary and expensive academies and Free Schools agenda, the majority of schools and colleges are left struggling to cope with the effects of cuts to schools', colleges' and local authorities' budgets.
"No government can afford to underfund society's future - cuts in education undermine not only the economy, but social cohesion as well."
Child benefit
In the Budget, Chancellor George Osborne rowed back on controversial plans to scrap child benefit for all households where one parent earns enough to pay the 40% higher rate of income tax, following complaints - including from Conservative backbenchers - that it would hit families in the "squeezed middle".
It means about 750,000 parents earning between £42,000 and £60,000 will hold on to some or all of their child benefit as a result of the Budget.
Instead, the benefit - worth about £1,000 a year to parents with one child, £1,700 with two and £2,500 with three - will be withdrawn in April 2013 from those earning £50,000 or more.
And the withdrawal of the benefit will be tapered so families lose 1% of their benefit for every £100 earned over £50,000.
Mr Osborne told MPs some 90% of all families will continue to receive the previously universal benefit, including 85% who receive it in full.
The move was welcomed by the Child Poverty Action Group, but the group said it did not go far enough.
Chief executive Alison Garnham, said: "We're pleased our campaign has helped to persuade ministers to listen and act, but the new proposals still miss the point.
"In the end, we are still asking families with children to pay for tax breaks for the very richest.
"The new proposals will mean that families with children lose less, but they will still lose out from this budget.
"Families with children have higher costs than families without, and children should not have to pay for the deficit."