Q&A: A-levels - expert advice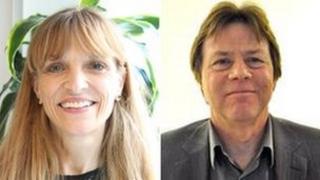 Changes to the rules on university admissions and increased fees mean the situation for many is confusing, with only a few days to do something about your situation.
Experts Deborah Ribchester, curriculum manager, Association of Colleges, and Nick Davy, higher education manager, Association of Colleges, have been offering advice to readers worried about their results.
Your questions and answers
I got BCC in my A2s. I really would like to resit one of my Cs. I am booked to do voluntary work abroad from January for eight months. Can I resubmit some of my technology course work and get an improved mark, or will I have to attend the exams in January?
Jake, Argyle
Congratulations. BCC are good grades. I can't really answer the technical details about attempting to upgrade one of your A-levels and you really do need to go back to your college or school to discuss this with your tutor. You don't say whether you have applied to university or are holding any offers, but if you have and you haven't met the grade requirements, you will be entered into clearing and can now look for a course on the Ucas clearing website or in the Daily Telegraph. If you succeed in getting an offer you may then be able to defer entry to next year. If you have not yet applied, you will need to apply for entry next year.
Debbie
My son finished with two A-levels - a C in physics and D in maths. He dropped chemistry half way through the year as he was off ill and was unable to do his laboratory project work. He is very keen on doing something with physics - he enjoys the subject. What can he do now? He does not mind looking at doing an apprenticeship.
Anon
Your son can still get into higher education with two A-levels and, as you also say that he may be interested in an apprenticeship, I would suggest that he goes along to his local college to discuss his options which could include a foundation degree or other higher level courses. You don't say whether he applied to university, but if he did and he doesn't have any offers he can go into the clearing system and should look at available courses on the Ucas clearing website or in the Daily Telegraph. If he hasn't applied to university this year he has time to research options for next year and to finish his chemistry A-level if he wants to.
Debbie
I am an A-level retake student who has just received his results. Slightly disappointed with an ABED, However since I have once before taken my A-levels at another college and received an A in Drama do I still retain this grade or has it lost its value since deciding to retake the year. Does this mean that I have an AABED?
James, Teddington
You don't say whether your previous A grade in drama was for the full A-level, the AS-level or for a module. If it was for either of the first two, it will always have that value as they are qualifications. If it was for an A-level module and you have retaken modules of drama A-level, you should check with your school or college.
You don't say what you want to do next, or whether you have applied to university and are holding any offers. I would advise that you get some advice from the school or college that you have been attending about the options that are open to you.
Debbie
I found out my AS results today and they were terrible - DEEE. I want to do law at university and now I'm scared that top universities won't accept me. I am planning on retaking all of exams but won't they have already made a decision by the time that I get my results for retakes?
Anon
Commiserations on your AS results but all is not lost, so don't despair. Some universities don't like resits so see if you can find out before you apply whether this is the case. You might like to think about other routes to university rather than the A-level one. There are vocational qualifications that you can take that will allow you to progress to university and/or employment.
A good place for advice would be your local college who will have people on hand to guide you. They may be able to suggest other routes into a law degree. And remember, you won't be under any obligation to follow that advice if it isn't what you want to do.
Debbie
I received results higher than expected. I was predicted BBC and achieved AAB. Should I not accept my place and reapply next year to go to a better uni?
Jacob, London
Excellent results. You could now be in a very "strong" position as all universities and colleges can in theory recruit as many AAB students as they want.
I would suggest you talk to a Ucas adviser on 0871 468 0468 (calls cost up to 10p/min from most landlines and calls from mobiles may cost considerably more). Look at using the Ucas "adjustment" system for students who have achieved better than expected grades
If you cannot get what you want - as you say, look at next year.
Nick
My son didn't get the three As he needed for Birmingham. We have spoken to Birmingham on the phone who have confirmed that they won't accept him. Track hasn't been updated, meaning my son can't move forward with his insurance or clearing until they do. He has contacted other universities and has received an offer which is open only until midnight tonight. His insurance university say they would love to discuss things with him but can't until Birmingham update - he missed an A in maths by one mark - so his insurance isn't guaranteed. Please help. This is an incredibly stressful time for him.
Denise, Surrey
You need to phone a Ucas adviser to assist with this on 0871 468 0468 (calls cost up to 10p/min from most landlines and calls from mobiles may cost considerably more). You are doing all the right things, but you do need that decision about his first choice and I suggest you keep trying to get an answer from Birmingham. Your son cannot enter clearing if his insurance offer is confirmed, but he can if he receives a revised offer which he doesn't want. Good luck and I hope that you get the answer you need.
Debbie
My daughter missed her required grades - needed ABB and got BBB. Her chosen university have said they cannot confirm whether she has a place or not until after 16:00 today. Does this mean she cannot look elsewhere as she hasn't received a clearing number? Just worried we'll find out after 16:00 that she hasn't got in and missed the opportunity to find a place elsewhere.
Graham, London
Congratulations to your daughter on her grades. These are still excellent results. It may well be that her first choice makes her a revised offer, but in the meantime she needs to check the status of her insurance offer, which is where she will need to go if she doesn't get an offer from her first-choice university. Only if she is holding no offers can she go into clearing.
I would suggest that she rings her first choice again to try to get a decision and that if she can't, that she talks to a Ucas adviser on 0871 468 0468 (calls cost up to 10p/min from most landlines (an additional connection fee may also apply). Calls from mobiles may cost considerably more).
Debbie
Great results for my brother. He achieved A in chemistry, A in biology and A in maths at A2 but no offer for medicine, so don't know what he can do as he only wants to do medicine. Any help welcomed.
Bethany, Ballymena
Well done to your brother for your results. He probably has two options.
•Apply to medical school for next year - and find out what they are looking for besides excellent grades and make sure he meets that criteria. And talk to the admissions tutors!
•He could also look at alternative routes into medicine via a biochemistry degree but you must talk to the medical schools about these alternative opportunities before you make a decision.
Also worth looking at the BMA website - http://bma.org.uk/developing-your-career/becoming-a-doctor/entry-to-medical-school.
Nick
I was ill in hospital and missed one of my exams. I have had no insight on what I should do. I got 2 Cs in my other two subjects but still can't get to university. Any advice would be appreciated.
Bethany, Ballymena
Bethany - you can still get into degree level study with 2 A-levels - either a full degree, a foundation degree or a Higher National Certificate/Higher National Diploma. I am unsure if you have already applied through Ucas. If yes - you need to contact your offer universities/colleges and explain your illness and get the school to verify with a special consideration form and hopefully they will still maintain the offer. If you have not gone through Ucas you need to decide what you want to study and at which university. Check vacancies on the Ucas website and the Daily Telegraph and then phone around to see if you can get a place. Do not take what you don't really want; and if necessary apply for next year.
Nick
My daughter has plans to go to a top university, unfortunately she only achieved ABB when she needed AAA. She now wants to resit in December - do you have any advice?
John, Frinton
Please pass this on to your daughter: Firstly, well done - to get ABB is a great result. It all depends on what institution/course you want to do. If you want to go on a course that normally offers AAA and that is all you want to do - retake. If you are prepared to study at a different institution but same course or same institution but different course ring them up and see if that is possible with your results. Also, check on the Ucas and Telegraph vacancy websites to see what is available
I am unsure about your status within Ucas so check with them on Ucas Online Track or on 0871 468 0468 - calls cost up to 10p/min from most landlines (an additional connection fee may also apply). Calls from mobiles may cost considerably more. Good luck!
Nick
I have been offered a place by a uni in clearing but I am finding it confusing on how to accept the offer, can you help?
Louise, Birmingham
It can seem complicated. Get onto the Ucas website, your 'Track' section and phone Ucas for advice - 0871 4680 468 - calls cost up to 10p/min from most landlines (an additional connection fee may also apply). Calls from mobiles may cost considerably more. Alternatively seek advice from the institution that has offered you a place.
Nick
My son got one A and 2 Cs. He needed 2 As and a B. He's been offered an alternative course to the one he wanted, but at the same university. Is there a chance that, if he shines on the alternative course, he'll get a chance to transfer to the one he preferred at some point?
Stephen, Broughton
Yes this is possible but it is not guaranteed. Generally universities do not like people switching unless for very good and genuine reasons.
Nick
I just got my AS results today and I didn't really expect to get the grades I did. I got 2Cs and a D I don't know where to go from here. I'm thinking if I should retake some of my exams. I need help.
Ayesha, London
Ayesha, well done for achieving your AS results. I suggest you look at retaking the D grade in consultation with your teachers and work even harder with support form your teachers, friends, parents/guardians to get better grades in your A-levels next year
You still have plenty of opportunities. Good luck!
Nick
Sadly my son has failed the 3 A-levels he took. He gained a C in art, U in in English and geography. What can he do now as he is distraught at the moment, me and his mother are trying to keep him positive about the future.
Francis, North of England
Not passing your A-levels is not the end of the world although I am sure you are very upset now. With the one A-level in art you may want to look at a foundation degree. It may be possible that some colleges will offer you a place. College arts and design facilities are often very good indeed, at industry standard. Ring round, look at the Ucas and Telegraph vacancy lists. You also need to assess why you did not do as well as you thought - probably with your teachers and maybe look at retaking for entry next year
You may actually find you get much more out of a degree course if you are that bit older. Easy to say - but turn this negative into a positive.
Nick
I have just received my results. However, I have a question for the experts. Do you believe, as I do, there should not be various profit-seeking exam boards with lots of different syllabuses and instead, there should be one standardised board that controls everything? I believe that this standardised board should be made up of various university representatives as well as representatives from the job industry. This way you can have a good mixture of academia and useful job skills relating to that subject.
Kyle, York
Kyle, it is a point well made. In other countries it is the norm to have one national exam board but we have taken a different route in England. To be fair, all the exam boards do involve employers and academia in their processes. There are arguments for one single board and your arguments add to this debate.
Nick
Contact the Ucas social media team with any queries on Twitter and Facebook from 06:00 on results day.Phone the National Exam Results Helpline on 0808 100 8000 for expert independent advice on clearing and other options. Calls are free from most landlines. Some networks and mobile operators will charge for these calls.