One in six young people not in education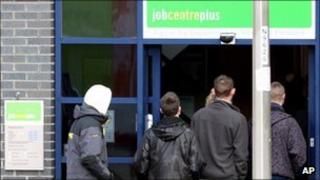 One in six 16 to 24-year-olds in England were not in education, employment or training at the end of June this year, new figures show.
This was a small drop (0.2 percentage points) on the same time last year to 16%.
With 968,000 young people out of education and employment or Neet, it is the second highest June rate for more than a decade.
The data also shows a small rise in 16 to 18-year-old Neets.
Some 10.3% of this age group were recorded as Neet, compared to 9.8% in the same month of 2011.
Official statistics on 16 to 24-year-olds not in education, employment or training are published quarterly by the Department for Education.
'Wasted talents'
They follow a seasonal pattern reflecting the academic year, with lower rates in the autumn followed by a gradual rise in spring and early summer to a peak in late summer.
The Neet rate reached a record high in third quarter of 2011, with 1,163,000 young people aged 16 to 24 out of education or work.
A government spokeswoman said that the number of "Neets" was still too high, adding it was spending a record £7.5bn on education and training for 16-to-19-year-olds.
"As part of the Youth Contract, we are spending £126 million over the next three years on extra targeted support for the 55,000 16- and 17-year-olds most in need of education and training," she said.
"Our education reforms will create a world-class education system that will equip young people properly for both higher education and skilled, sustainable employment."
Shadow education minister Karen Buck said the figures showed a jump of 100,000 young people not in education, employment or training since the 2010 General Election and that the government was allowing the talents of too many young people to go to waste.
"Now more than ever, we need to ensure our young people have the right skills, experience and opportunities to progress in education or the workplace.
"But the prolonged double-dip recession and the lack of support to help young people stay in education, or find work and training, is making that impossible," she added.