Central YMCA launches 'body image' exam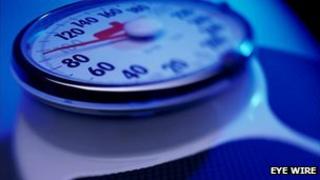 The Central YMCA is announcing plans for a UK qualification in body image.
Central YMCA Qualifications (CYQ) says the award - body image and the relationship to well-being - will cover topics such as body image in the media, self-esteem, diet and exercise.
It aims to give young people aged 11 to 14 the tools they need to build a more positive body image.
The plans, backed by Olympian Zoe Smith, are being submitted to the exams regulator, Ofqual, for approval.
It is hoped the qualification will be rolled out in secondary schools in the UK from next year, possibly as part of PSHE (personal, social and health education) or free study periods.
The award may also be undertaken as part of informal education, for example, within youth groups.
In May, a committee of MPs recommended all schoolchildren should take part in compulsory body image and self-esteem lessons.
An inquiry by the All Party Parliamentary Group (APPG) on body image found that more than half of the public had a negative body image ,with girls as young as five now worried about how they looked.
Feeling good
Olympian Zoe Smith, who has been subjected to unwanted comments through social media, is backing the qualification.
Miss Smith said: "Sports and exercise are one of the best ways of feeling good about yourself, but so many young people still feel uncomfortable about taking part, often because they are worried about what they look like.
"This qualification should help young people gain a better understanding of their body image and that exercise is for everyone, no matter what your body shape or size."
Caroline Nokes, chair of the APPG on body image, said: "We currently have a problem getting young people more active, and having a healthy relationship with food.
"Poor body image is part of the problem - if you don't value your body, then why would you look after it. Initiatives such as this which support holistic health and young people should be welcomed."