James Bond's gadgets 'copied by CIA'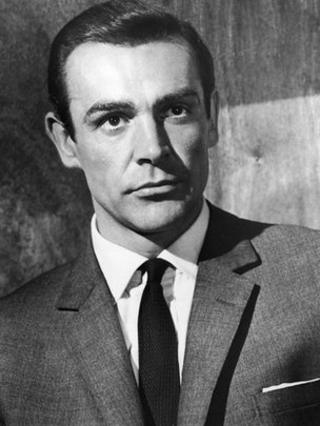 The real-life intelligence agents of the CIA tried to copy the gadgets used in James Bond movies, research from the University of Warwick suggests.
Prof Christopher Moran, an expert in US national security, has been studying the friendship between the director of the CIA and Bond author Ian Fleming.
He says CIA boss Allen Dulles was fascinated with the fictional spy.
Prof Moran says he has found a "surprising two-way influence between the CIA and the James Bond novels".
His study of declassified letters and writing by Dulles, director of the CIA in the 1950s, has shown how much the professional spies of the Cold War wanted to emulate the gadget-powered success of the fictional agent James Bond.
Poisonous shoes
Dulles and Fleming first met in the late 1950s and Prof Moran says that an unexpected exchange of ideas resulted - with the CIA wanting to experiment with Bond-style technology and the author shifting to give a much more favourable account of the CIA in his novels.
"After meetings with Fleming, Dulles couldn't resist going back to the CIA's engineers and technicians and saying, 'Can you do this?'," says Prof Moran, assistant professor in the Department of Politics and International Studies.
"He was fascinated by the technology and the gadgets."
It seems that in some cases, the CIA did replicate ideas from Bond movies.
Prof Moran says Dulles' writing suggests the poison-tipped dagger shoes worn by a villain in From Russia With Love were copied.
Other attempts to copy the movies were less successful.
Prof Moran says the CIA tried to create the technology portrayed in a car chase in Goldfinger, where Bond used a tracking device to follow a villain's car.
"They desperately tried to build a tracking device, but they couldn't get it to work. Once they were in a city or a built-up area, the device fell apart."
This case of life imitating art could have had a long-term impact on the CIA's activities, he suggests.
It seems "more than a coincidence" that after this link with the Bond author, US intelligence agencies began to experiment with "madcap" ideas, says Prof Moran.
This included some of the more theatrical attempts to undermine Cuban leader Fidel Castro that were ascribed to the CIA in the 1960s.
"You couldn't prove that there was a link, but there's something going on there," says Prof Moran.
Dulles also influenced Fleming's writing about US intelligence agencies, says Prof Moran.
The James Bond novels had initially been rather dismissive of CIA agents, but Prof Moran says that Dulles used his friendship with Fleming to promote a much more positive image for his agency.
"He wanted to boost the PR. He was obsessed with getting the CIA a clean image.
"Dulles was leaning on Fleming as a friend to drop in a favourable reference or two. It definitely happens. The portrayal of the CIA changes. It's much more positive."
He gives an example from Thunderball where spymaster M "speaks enthusiastically about the way the CIA is selflessly putting itself in the service of freedom".
Dulles is mentioned by name in some of the later books, in what Prof Moran describes as a "bit of a mutual appreciation society".
This real-life Cold War fascination with the fictional James Bond also extended to the Soviet bloc, says Prof Moran.
He was seen as a symbolic Western enemy and the KGB sponsored a Bulgarian novel in which James Bond was a villain who was killed by the Eastern European hero.
Prof Moran says the long shadow of Bond and his gadgets has also been a complicated legacy for Britain's intelligence agencies.
"It's an interesting question. Is James Bond advantageous to the intelligence community? You could argue that it's great for recruitment.
"You could also argue that he's quite negative, creating unrealistic expectations of what intelligence agencies can achieve. It takes longer than a two-hour movie to beat an enemy."