Q&A: A-levels - expert advice 2013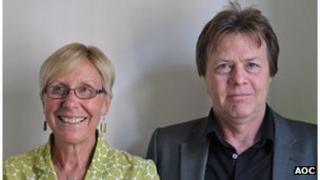 What do you do if your grades are different from what you were expecting?
Continuing changes to the education system mean the situation can be confusing.
With only a few days to secure a university place or take an alternative path, getting the right advice is key.
Experts Joy Mercer, director of education policy at the Association of Colleges, and Nick Davy, its higher education manager, are offering advice to readers with unexpected results.
YOUR QUESTIONS AND ANSWERS
I had an offer of AAA for politics at Bath. Instead I got A*AB but they still let me continue. I'm thrilled, but apparently a university can take back a place like mine if the person didn't achieve the set grades; if, say, someone else comes along who they like better. I'm very worried and I don't know whether I should be looking for other university places just in case, or jobs for a gap year.
Becky, Yorkshire
Becky,
Do not worry. Once the university or college offers you a place and you confirm that place you have a contract with them. Even if you defer for a year and notify the university or college of that deferment, a gap year, the contract remains for the following year. Well done for the excellent grades.
Nick
I didn't get the grades I wanted: AADD. I am going to resit the two Ds but am finding it hard to find a college where I can resit these subjects with the same exam board.
Ijeoma, London
Ijeoma,
Two A grades is fantastic. It would be worth calling the exam board. They should be able to to help you find a college near you to resit. There is advice on how to find a college on the Edexcel website for example.
It might also be worth taking stock. Are there other universities that would take you with your current grades. Look at Ucas clearing.
You may be interested in some alternatives which could get you to the same point and into a job.
Although its not a particularly helpful title Not Going to Uni explains clearly about higher apprenticeships, studying locally for a degree or HND at a college and other courses that lead directly to jobs.
So try to do some research. You may find that you can realise your ambition but by a slightly different path.
Joy
I was very surprised to find that I was accepted into my first-choice university as the offer involved me having to get high grades. However, I now feel completely lost as to what to do. My course starts on the 17th but I'm not sure when to move there, how much and what to take with me, when to apply for a job there and I worry that I won't be able to manage the course because I feel as though I fluked the results.
Bronwen, Harrow
Well done, Bronwen. Take some time to congratulate yourself.
It's normal to then start worrying about the next stage. The university can help you with your queries. They will have advice on accommodation, living expenses and part-time work. Most university websites have a link to helpful advice that has current students' advice too. In fact, ring the student services officer and ask if they can put you in touch with a current student.
So relax today and start thinking about all the practicalities tomorrow.
There's some helpful advice on the Ucas website too.
http://www.ucas.com/after-results/been-accepted
Joy
I've received my results today and I can get into university. The only thing is I'm slightly worried, and so are my parents, that I won't be driven enough to last four years and to work my hardest. My parents have also got me worried about the financial side of it too. Any advice?
Isabelle, New Romney
Isabelle,
It is a worry and you are doing the right thing talking to your parents and considering your options.
On the money side, it is worth considering some of the higher education courses that can get you to the same end point and into a job without leaving home, and also giving you options to work at the same time as study. Further education colleges have a vast array of courses that have been designed with help from employers.
You might find the The Not Going to Uni website useful. It gives details of higher apprenticeships that allow you to train and have a job at the same time.
A four-year course is a challenge, so discuss it with parents and friends. They will know how good your staying powers are.
It might seem a long time now, but it could be well worth the investment as you have a long working life ahead of you - and it will fly by.
Joy
My parents are not very supportive, and so I'm feeling very low. I'm not sure what else I can do. I received three D grades at AS-level. My parents won't stop saying: "You haven't worked hard, because if you had you wouldn't get Ds. You get what you've put in." But I worked really, really hard. That's what upset me the most. I was expecting higher grades than Ds after doing the exam. It was such a shock to me when I opened the envelope. I have no-one to turn to - not my family, not my friends, because my friends have all done better than me. I've only got my sister to turn to but it's still not helping. I wanted to get into uni to do nursing so badly, but my grades have let me down. I've done so much work experience, hoping I really can get a place, but I know I won't now because I haven't got the grades. What else can I do?
Meryl, Birmingham
Dear Meryl,
Remember, three Ds are not a failure!
And try not to compare yourself with your friends. You are who you are and you are not them.
Most universities that offer nurse training, all degrees from 2013, are not looking at applicants with triple A grades - considerably less.
This morning I checked nurse training availability on Ucas clearing and there were still plenty of places available. Probably several would take students with grades like yours.
You now have another year to complete your A-levels.
It is worth checking all the nursing schools and looking at their entry requirements - both advertised and what they actually offer. Also consider cutting down to two A-levels in subjects that you enjoy most.
This may seem a disastrous day but in fact can be easily addressed.
Talk to your tutors, check the nursing schools' entry requirements, choose A-level subjects, reflect on how you organised your studies last year, and identify how you could improve - and keep up with your social care work experience as the nursing schools want people with that.
And discuss with your parents. I am sure they are more sympathetic than you may think.
This is a successful day. Make it more so next year.
Nick
My son has received his results and failed ungraded with his AS-levels. He needs C grades to continue to A-level There is nobody for him to get advice from at school and we have no idea what his options are now. He works part-time at a garden centre and would like to continue along those lines but needed a grade C for the horticulture course.
Sarah, Nottingham
Sarah
Your son still has many options and opportunities.
I would suggest that you contact the National Careers Service and ask your son to talk to an adviser on 0800 100 900.
But on the basis of the information provided I wonder if your son, with his interest in horticulture, would be better placed to seek a vocational course at a level equivalent to A-levels - what we call a level 3 course. These are provided mainly at local colleges, and have more applied and practical learning methods, which can be better for some learners.
So a phone call or a trip to your local college could be useful. They usually have advisory staff available around this time.
If your son is successful at level 3 he could look at a foundation degree in horticulture or related subjects offered by many agricultural colleges. There are also high-quality apprenticeships in this area.
Good luck.
Nick
My younger brother got his results today - 5 A*s, an incredible achievement and exactly what was predicted for him. Yet despite also having plenty of work experience, fantastic school references and with average grades going down this year, he has no university offers for medicine. His reward for all the hard work is sadly just disappointment. He is now forced to take a gap year that he does not want and I cannot see how he can make his application any better next time.
Lisa, London
Lisa,
Commiserations and congratulations to your younger brother.
Looks like a gap year could be the best way forward as he has set his ambitions on becoming a doctor.
There are some other options that he may like to consider if he wants to study this year:
* Possibly ringing around the medical schools to see if there are any places - maybe use the Ucas clearing search to help;
* Applying for a "medical science" degree, and transferring to "medicine/doctor degree/training" later. That would all be quite tricky but may be worth some research;
* Looking at opportunities in other countries.
And if he decides to take a year out, look at some care-related work experience and possibly improving his interview technique, if this needs bettering.
Medicine is very competitive, unfortunately.
Many thanks and good luck
Nick
Hello. I just received my results (AAAB) - chemistry (B), biology (A), maths (A) and geography (A). I had my heart set on studying geology but after I spent a week of work experience at a mine in the Democratic Republic of Congo I decided geology wasn't for me. I would really like to have a job that incorporates science and also allows me to travel and go to different parts of the world. Do you have any suggestions about what I could study? Also, do you think that my chances of getting an offer from a top university would be diminished if I apply with AAB instead of AAA, because I really enjoy chemistry and wish to carry it forward next year? I would very much appreciate some advice.
Rhonwen, Leeds
Rhonwen,
Well done on your excellent results.
There are many jobs that involve working abroad.
Considering that you do have an interest in geology, one sector could be the oil and gas industry, which would recruit geology graduates but also graduates in other subject areas, such as engineering, including chemical engineering
A quick search on clearing for gas engineering brought up several options.
It is OK to use AAB as that puts you into the "uncontrolled" part of the system. Universities and colleges are allowed to recruit as many students with these top results as they want to.
However, I think you need to be very careful in choosing a different degree subject without significant research that the course and subject are right for you.
I wonder if taking a year out might be worth considering and getting some more work experience to inform your final decision
Try the National Careers Service on 0800 100 900 (calls are free from most landlines though mobile network charges vary).
Good luck.
Nick
My son Luke has been accepted at Loughborough University and King's College London to read computer science. He would prefer to go to Loughborough and I feel that King's would give him more prospects as it is more prestigious. Please help.
Daniele, London
Congratulations to Luke.
I am very wary of making judgements about individual departments in universities and colleges, as I do not have detailed knowledge about them apart from that on advice and comparison sites such as Unistats and Which? University, which you can also access.
My first observation is that Loughborough and King's are very different places.
Loughborough is a campus university in a small town while King's is in the centre of London.
Presumably your son has a preference on location.
Both are very prestigious and I am unsure if future employers would necessarily mark King's higher than Loughborough.
The other issue may be content of the degree programmes, but I presume you have already looked into that.
Good luck.
Nick
My daughter has got in at her first choice but is disappointed at her ABB grades because she had higher targets. She is having a wobble over whether she has chosen the right course. She doesn't want to talk to anyone. How do I help? Who should she talk to? She got a C in her last geography exam, giving her an overall A. I think this has knocked her confidence as she wants to do geography at university.
'D', Manchester
Thanks for the question, and well done to your daughter who has done excellently with those grades.
I would suggest she talks to someone who knows her academic progress such as a teacher at school.
On the basis of your information, I would suggest that if you and your daughter have researched geography degrees and locations before applying to university and made that decision then geography is probably correct.
Your daughter needs to be aware that she has not done badly, but very well; and not compare herself with any friends who may have done a bit better.
Achieving one C may not be that important in the context of achieving ABB!
Also there are opportunities to transfer courses once enrolled.
Good luck.
Nick
I have just seen my results and I got AAB and I am ecstatic! I needed ABB for my course but I don't understand what my options are now in terms of changing courses to other top universities. In the paper it says they will try to woo all the students with ABB and above but not much about the process. Could you explain this?
James, Winchester
James,
Well done! Go to the Ucas website where all the options are explained. I am unsure if you want to take up a confirmed place, or you may want to look at applying through adjustment, which is a system within Ucas where you can look for a different course at a different university/college if you have higher than expected grades.
You could well be in demand as your results place you in the "uncontrolled" part of the student control system. But do not make any quick or rash decisions, and always talk to the institutions you are interested in
Details how adjustment works are on the Ucas website. Read how it works very carefully.
You also have the Ucas - and well done to your daughter who has done excellently with those grades.
I would suggest she talks to someone who knows her academic progress such as a teacher at school?
On the basis of the information you have sent I would suggest that if you and your daughter have researched geography degrees and locations before applying to university and made that decision - then geography is probably correct
Also - your daughter needs to be aware that she has not done badly - but very well; and not compare herself to any friends who may have done a bit better
Achieving one C may not be that important in the context of achieving ABB!
Also - there are opportunities to transfer courses once enrolled
advice line - 0808 100 8000 - which is run by Ucas on behalf of the Department for Education (calls are free from most landlines though mobile network charges vary).
Nick
I am pleased with my results of A* biology, A chemistry, A maths, A for AS Latin & A* for extended project - but sad that I cannot study medicine in the UK as no university has offered me a place.
Caroline, Northampton
Well done Caroline. Excellent results.
As you know, entry to medicine is extremely competitive not just in England but in all countries.
There are still some courses with the title "medicine" in clearing - but these are not, as far as I could see, medical degrees leading to becoming a doctor.
I would suggest you check this with the Ucas inquiry line - 0808 100 8000 - as a more thorough search could bring something up.
Opportunities might include starting on a "medicine degree" and then transferring to the medical/doctor route later on. If that could be an option you would need to talk to the institution. Be careful as there may not be any guarantees!
A second option could be to retake one or two of your A levels combined with some medical-related work experience, but I would suggest you discuss this with the medical schools and university departments of your choice.
Good luck.
Nick
I have missed out on my offer to study psychology at the University of Manchester after only achieving BBC, instead of the required AAB. Naturally I am very disappointed as although I was expecting the C grade, I definitely had not been expecting the Bs. Right now, I do not wish to go through clearing but am considering retaking my exams. I feel confident that I can achieve the A grades but am still unsure whether the B grade, in biology, seems likely. If I do retake, how will it affect my application, particularly if I apply to Russell Group universities, as I did this year, such as Manchester and Sheffield?
Zara, Preston
Zara
Well done. These are still good results. Psychology can be very competitive.
At present 128 providers on the Ucas clearing webpages still have degree awards with psychology in the title. Many single-subject awards (psychology only) still have places.
It might be worth a search and a ringaround.
But do not make any rash decisions.
If you want to go to a Russell Group university you may have to retake. However, several newer universities and some colleges have very good psychology departments with excellent teaching, research and employability prospects. Go to Unistats or Which? University to see some of the data.
Regarding what to retake, look at the institutions you want to apply to, investigate their typical offers and talk to admissions tutors to find out what they are looking for and their view of students retaking.
As you know, psychology uses a lot of statistics. So taking maths at A or AS level is worth thinking about.
Sometimes going to university or college after a year out can actually lead to a better experience. You are a bit more mature and may have work experience, which can always be useful when seeking work later on.
Good luck.
Nick