Q&A: GCSEs - expert advice 2013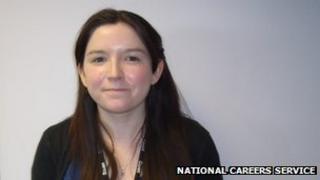 What do you do if your grades are different from those you were expecting?
Continuing changes to secondary education mean the situation can be confusing.
With only a few days to secure a sixth-form place or take an alternative path, such as an apprenticeship or vocational college course, getting the right advice is key.
Vicky Coleman, an adviser with the National Careers Service, is offering advice to readers.
YOUR QUESTIONS AND ANSWERS
My daughter is in year 10 and has received her results today. She is devastated that she got C and D grades in her science exams - and a C in English literature. Can these exams be sat again?
Diane, Gloucestershire
I'm sorry that your daughter did not get what she was expecting, although she should still be really proud of the C grades she has received. As she is only in year 10, she still has plenty of time to resit exams if she so wishes.
It is possible to retake maths, English language and English (combination of literature and language) in November but unfortunately it is not possible to resit English literature on its own at this time. However your daughter can resit all of her exams next summer including science and English literature, it could help to speak to her school if she would like to resit, as they would be able to give her more information on their processes for resits.
Most colleges and sixth forms will accept young people with four or five GCSEs at C grades and there are lots of other opportunities now post-16 such as apprenticeships and vocational qualifications. Your daughter still has lots of doors open to her and she should be very proud of what she has achieved so far.
I have a better grade than I have expected, as a result of very hard work. My question is, I want to try better sixth forms than the ones I have got. How do I go about doing this, as I did not apply to these schools originally?
Adannaya, Edmonton
Firstly, a huge congratulations on your grades. It's fantastic to hear that all of your hard work has paid off. If you would like to go to a different sixth form or college, you would need to speak to them directly to see if you can get a place. The website Ucas Progress is great for looking for level-three courses in your local area. There is also a course-search facility on the National Careers Service website. After you have found colleges or sixth forms that would be of interest to you, I would suggest giving them a phone call over the next week to find out about places and their admissions process.
My daughter has received her GCSE results and is disappointed with some of her grades. She had very good course work results and studied hard for the exams but in four subjects in particular she is gutted. These are geography where she was predicted A* and she got a B, English language where she had extra tuition and was expecting an A and got B, history predicted high A got a B and music predicted A and got C. Is there anyway to find out what went wrong?
Mrs Chawner, Stourbridge
I'm sorry that your daughter is disappointed with some of her grades. B and C grades are still really good and she should be really proud of her achievement. It may be a good start to speak to her teachers. As they know your daughter personally, they may have some ideas as to why she didn't get the grades that she was expecting.
It could also be an option to get her papers re-marked. There is usually a cost associated with this and grades can go down as well as up - so it may help to take a look at how close she was off higher or lower grades before making this decision. If you would like to go ahead with this, you would need to speak to the exam officer at her school.
It's important to remember that her grades are still very good. They leave the door open for her to pursue a number of different options. So although she is disappointed, there's nothing to suggest that any barriers to her future career have been created. If she wanted to explore specific careers and their entry requirements, it could help for her to take a look at the job profile section of the National Careers Service website.
My daughter got all A*s apart from in drama where the visiting assessor gave her a B for her GCSE performance. She has a merit at grade eight drama with the London Academy of Music and Dramatic Art. It seems ridiculous. Why are the grade boundaries in drama totally different to any other subject?
Brian, Northwood
Congratulations on your daughter's magnificent exam results. She must have worked very hard. I'm sorry that she didn't get the grade that she was hoping for in drama. Grade boundaries vary between different exams so that they are standardised in level of difficulty. I know this may seem frustrating, but it ensures fairness across subjects. It may help to speak to her drama teacher to get a better understanding of why your daughter didn't get the grade that she was hoping for.
Fairly pleased about my results of seven A* grades, five As and one B in English language. However, on my results paper it said that my English coursework was a C, when my English teacher said it was a firm high A? Could there be a mistake with my results?
Natasha, Surrey
Well done on your results! Those are excellent. You must be very happy. A proportion of coursework gets sent to external examiners to make sure that grading is standardised. It could be a possibility that although your teacher graded the coursework as an A, the examiner has actually marked this at a C. If you feel that your coursework was not marked correctly you may want to look into getting the paper remarked. If this is something that you would like to do, you would need to speak to the exam officer at your school. There is usually a cost associated with this and grades have a tendency to go down as well as up. So you may want to consider this carefully. It could help to take a look at the mark for your coursework to see how close to the grade boundary you were.
My son got nine A* grades and three As in his GCSEs as well as a B and a C in AS-level maths papers. He is having the B remarked as he was one point off an A and will resit the C. In the past he could have resat the exams in January but this is no longer possible. Why are there no longer resits in January? Surely it would be less pressure for students to resit then as they would only have to revise for a couple of exams instead of eight or nine.
Victoria, Upminster
Those are some brilliant grades there! You both must be very proud. As your son is already enrolled it should be a possibility for him to resit the AS maths next January if he wishes. Those students starting in September 2013 will now have to wait until the summer. If he would like to resit I would suggest he speak to his exam officer at his school who would be able to give you both more information on how he would go about doing this. If this is not an option at his current school you could both take a look at the Ucas Progress website to find an alternative.
You also asked why resits are no longer available in January. I agree that a change can take some time to get used to - but that doesn't necessarily mean things will be harder for students. Having the exams at one point in the year will take some of the pressure off students throughout the rest of the year. This will also give them more of an opportunity to learn things that they will remember and learn in the long run as opposed to 'cramming' for one or two exams.
If you are concerned, it may help to speak to an adviser who you can discuss your son's options with. The National Careers Service is open from 08:00-22:00, seven days a week if you would like to talk further.
My daughter has received her GCSE results today. The nature of the courses she did over the last two years were modular, and she has just received the marks for the last module giving her an overall mark for all the modules. I understand that this year they are tightening up the marking, making it harder to achieve a higher grade. Are they saying that the modules examined this summer are being marked to stricter guidelines than those taken earlier in the course? Surely, all modules must be marked according to the same standard. You should not be changing the standard for those modules taken at the end of the course.
Allan, Billericay
I understand you are concerned that your daughter is being treated fairly and it's great that you are seeking more information. Because exam papers differ between exam boards and each year, the level of difficulty can vary slightly. The awarding process has to take this into account to ensure that grades are fair from year to year. Senior examiners judge the difficulty of each paper by looking at samples of candidates' work from the current year and previous years, as well as statistical data about candidates' performance. They then decide on where the grade boundaries should be, using the 'raw marks' - the marks the candidates scored on the exam paper. For example, a candidate might need 40 raw marks out of 50 for an A grade one year, but 42 out of 50 the next, depending on the level of demand of the paper.
In short, the process is put in place to make it fair from paper to paper and not to put students at a disadvantage. If you are concerned it could help to speak to an exam officer at your daughter's school. There is also the exam results helpline (0808 100 8000) open over the exam period.
My son, taking the first of his science GCSE's at end of year 10, achieved two Bs and two Cs for the four papers, with an overall result of 69.75%, yet only got an overall mark of C. His friend also got a C, yet only achieved three Cs and a D. How can they both get the same overall grade? And how can an overall mark of near on 70% only be a C grade?
Russell, Chelmsford
I understand the change from marks to grades can be very confusing so it's great that you are seeking some advice on this. It's hard for me to say exactly why your son's friend got the same overall grade without seeing his individual marks. It could be that although he got three Cs, they were each very high marks - just off a B grade. This could make his total mark come out at a C, even with the D in one paper.
If you feel that your son's paper has been marked incorrectly, you could consider getting his papers re-marked. You should think about this carefully if you want to proceed as a cost will usually be attached to this and grades have been known to go down as well as up. If this is something that you want to consider, you would need to speak to the exam officer at his school. It could also be a good idea to speak face to face to someone at his school anyway, who would be able to go through his individual marks.
Whatever you both decide to do, you should be very proud of your son's grades. A C grade is fantastic - especially at the end of year 10.