Acute global teacher shortage, warns UN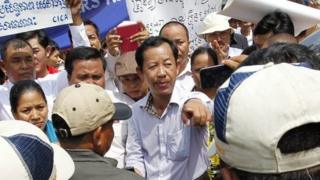 Almost half the countries in the world have an "acute teacher shortage", according to a report from United Nations agencies.
But the pressure to recruit more teachers has also created serious problems in quality, with some countries relying on untrained staff.
Providing primary school places for all children would require another four million teachers, says the study.
This target will be a "distant dream" without more teachers, say researchers.
The global perspective on teacher recruitment, published on World Teachers' Day, is from Unesco's Institute for Statistics (UIS) and the Global Monitoring Report, which tracks progress towards the millennium goal of universal primary education.
This pledge was meant to be achieved by 2015, but now seems very likely to be missed, with the worst gap in basic education in sub-Saharan Africa.
More than two-thirds of countries in sub-Saharan Africa have a lack of teachers, a problem that will be exacerbated by a rapidly rising population.
Low quality
But there are particular concerns about the lack of training for teachers and the negative impact this will have on the quality of lessons.
In a third of countries, a quarter of teachers were untrained, says the study. In Angola, Benin, Equatorial Guinea, Guinea-Bissau, Senegal and South Sudan, fewer than half of teachers have any training.
It means that in a country such as the Central African Republic there is a ratio of 138 pupils for each trained teacher, in Chad there are 101 pupils for each trained teacher.
Although there has been a focus on providing primary school places, there have been growing concerns that even though more pupils have lessons, the quality can be very poor.
Recruiting and training teachers will cost money. Nigeria has the biggest number of children without access to primary education and the report says providing enough teachers would cost an extra $1.8bn (£1.1bn) per year.
But Hendrik van der Pol, director of the Unesco Institute for Statistics, says that most sub-Saharan African countries will be able afford to recruit sufficient teachers if they maintain the current rise in spending on education.
"Over the past decade, education budgets across sub-Saharan Africa have been growing by 7% in real terms, reflecting the commitment to get more teachers and children in classroom," said Mr van der Pol.
"Teachers are the core of any education system. Hiring and training new and already established teachers is fundamental to protecting children's ability to learn in school," said Irina Bokova, Unesco's director general.