Trojan Horse schools 'not improved', Ofsted warns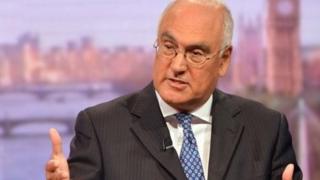 There are still significant problems at the five Birmingham schools placed into special measures following concerns about a hard-line Islamist takeover.
England's schools watchdog Ofsted says the action plans are still "not fit for purpose" in some of the five.
At one, "staff do not trust each other", it says. And "safeguarding remains a serious concern" at another.
The trust, which runs three of the schools, said it was "determined to maintain rapid and sustained progress".
The five schools were inspected - on an unannounced basis - between the 8 and 12 September, and in some cases new governors and heads had only just started work.
'Very little action'
Inspectors raised concerns it had taken too much time to appoint new governors and senior leaders at these schools.
This meant "very little action" had been taken to address the serious concerns raised about their performance.
In a letter to the Education Secretary, Nicky Morgan, Ofsted chief Sir Michael Wilshaw said "too much poor practice remained unchallenged during the summer term".
While plans had been put in place to improve the curriculum at each of the five schools, they often lacked the detail required to ensure that effective action would be taken to "actively promote" fundamental British values and tolerance of those of different faiths and beliefs.
For example, in Golden Hillock School, religious education GCSE students had to teach themselves for options other than Islam.
In one case, at Park View Academy, "little had been done" to tackle segregation between the sexes and encourage boys and girls to sit together in lessons and share ideas, inspectors warned.
Four separate investigations were conducted into the allegations in Birmingham, sparked by the "Trojan Horse" letter that referred to an alleged plot by hard-line Muslims to take control of a number of governing boards in Birmingham.
In June, Ofsted issued a highly critical verdict on the running of a number of the city's schools and declared five failing, placing them into special measures.
These schools are: Golden Hillock School, Nansen Primary School and Park View Academy - all run by the Park View Educational Trust (PVET), as well as Oldknow Academy and Saltley School.
In a statement issued to pupils' parents, the trustees and executive principal of the PVET said it had already addressed many of the issues raised by the watchdog.
"In the period of a month since the monitoring visits, the trust's new transition plan has led to significant progress and this was highlighted by the Department for Education during their recent visits to our academies at the beginning of October," the statement said.
"We remain realistic about the challenges ahead but are focused and determined to maintain rapid and sustained progress ahead of the next monitoring visits, which will provide a more authentic insight into the new leadership and governance arrangements.
"Students at our academies no longer face segregation in classes and several new opportunities are being welcomed."
'Snapshot'
A spokesman for the DfE said the Ofsted reports were "a snapshot".
"They reflect the particular circumstances of the schools and the time at which the inspections took place, in some cases just a couple of days into the start of the new school year," he said.
"We are confident that the strong leadership teams we have put in place mean that change will be rapid and effective once it has had more than a few weeks to have an impact."
The Shadow Education Secretary, Tristram Hunt, said: "It is utterly incomprehensible that six months after these serious concerns became public, David Cameron's government has still not taken action, putting children at risk from radical, hard-line agendas and damaging school standards.
"It is gross negligence from the prime minister and his Tory-led government and they must urgently explain their inaction."
The issues that arose in Birmingham led ministers to rule that all schools in England must "actively promote" British values such as democracy, tolerance, the rule of law, mutual respect and individual liberty.