Review of religious education in primaries urged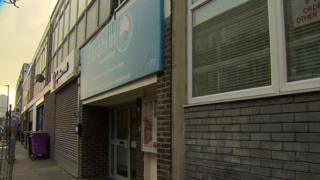 There are calls to review religious education in England's primaries after Ofsted said some were failing to teach pupils about a broad range of faiths.
The Accord Coalition, which campaigns for inclusive education, says national guidance is needed to ensure RE teaching is balanced.
This week Ofsted urged ministers to underline schools' duties to provide a broad and balanced curriculum.
The Department for Education said all RE teaching must be broad and balanced.
And it stressed Ofsted held schools to account on how they delivered this.
The call from this coalition of religious and non-religious groups, who want to open up faith schools' admissions to all children, comes after Ofsted found issues relating to unbalanced curriculums and potential exposure to extremism in a group of five Muslim independent schools.
Pupils at one school said they thought it was wrong to learn about other faiths.
'Limited horizons'
Inspectors also published reports on snap inspections in 35 state schools, 11 of which had been found not to be "preparing pupils for life in Britain today".
This included schools that were "not teaching respect for and understanding of various faiths".
Others were "not developing pupils' awareness and tolerance of communities different to their own", Ofsted said.
Chairman of the Accord Coalition, Rabbi Dr Jonathan Romain, said RE was a compulsory subject but not part of the national curriculum. This meant schools had to teach about religion, but not in any particular way, he said.
"It's up to them. The better schools will teach a multiplicity of faiths", he said.
'Long overdue'
But, he added, there was also a possibility some schools could "limit their pupils' horizons."
He said: "RE is important for two reasons. One for general knowledge, it's so much part of out world.
"And it's also important for community cohesion. It can help people understand why the person sitting opposite you is eating certain foods or not eating certain foods or why they dress in a certain way."
He said informal guidelines approved by representatives of the major religions already existed and he wanted these to be formalised.
"A broad consensus has developed... among professional bodies, religion and belief groups and schools - about what RE should provide for pupils," he said.
"RE is not about teaching children to believe in the faith they are teaching but teaching about it."
'Vital part'
He added: "Inspectors cannot be in schools all of the time. National guidance on RE teaching would help ensure it is balanced, of a sufficient quality and that children are better prepared for life in our diverse society.
"RE is currently being reviewed at GCSE and A-Level. A review at earlier stages is long overdue."
A DfE representative said: "Religious Education is a vital part of our plan to prepare young people for life in modern Britain - by helping children to develop an understanding of the different faiths and cultures which make up our society. That is why it remains compulsory at all key stages, including at primary.
"All RE syllabuses must be broad, balanced and reflect the teaching and practices of principal religions. Schools are held to account by Ofsted for how they deliver this."