Schools 'must build British spirit', says Labour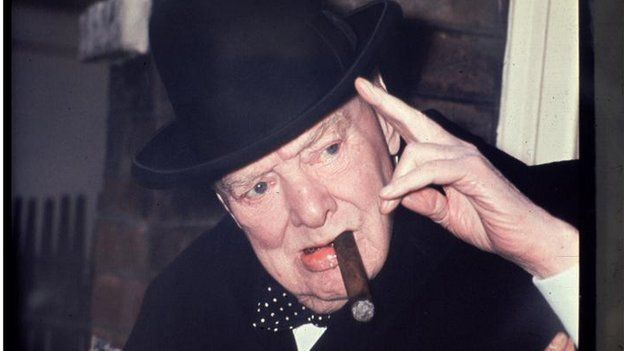 Schools must do more to build pupils' character and resilience, Labour's Tristram Hunt is expected to suggest.
Success is built by overcoming failure, the shadow education secretary will tell a conference on Monday.
"Winston Churchill was bang on when he said failure is not fatal and it is the courage to continue that counts," he will say.
Education Secretary Nicky Morgan said a £5m fund announced this year would help schools build pupils' resilience.
The conference, run by the Demos think tank, will focus on how schools can best do this.
Mr Hunt is expected to define the ability to bounce back as a particularly British trait.
He believes today's young people need it more than ever at a time of increased global competition.
He wants schools to help pupils develop the sort of "British spirit" that will help them perform, overcome adversity and flourish amid the pressures of working life.
"The great British spirit comes from our ability to overcome adversity and setbacks.
"Character, resilience and the ability to bounce back: it's what makes us British.
"As our young people face growing rivalry for jobs, high-status apprenticeships and the best university places, it becomes more and more important for schools to coach pupils about character.
"Because we learn best from the knockbacks that we receive, that is the message that schools must send to pupils.
"I want to see the great British spirit in all our classrooms," Mr Hunt will say.
Demos is already running pilot projects to see how teaching character could work in practice, particularly among white working-class children.
Chief executive Claudia Wood said the pilots were investigating how extracurricular activities such as sport, social action and volunteering could transform pupils' self-esteem and self-reliance.
"People might call it grit, resilience or skills for the 21st century, but there is a growing consensus from all parties that character matters, and that policymakers can help develop it from childhood," said Ms Wood.
One project, at a North Lincolnshire secondary school, has had some success in encouraging disengaged teenagers to take more responsibility for their own learning and development.
A group of once troublesome 14-year-olds are now running a school sports club after persuading staff to let them do it and overcoming setbacks, such as older students wanting to take over.
Their behaviour has improved so much the school might make them prefects.
One boy said running the club had helped his confidence, teamwork and communications skills.
"It's also helped my behaviour."
Mrs Morgan said the £5m Character Innovation Fund, announced in September, would allow former armed service personnel to run eight projects across England to develop self-confidence respect and leadership in disadvantaged young people.
And from January schools which develop resilience and grit in pupils will be able to apply for Character Awards worth £15,000.
"Schools will now have the tools and support they need to ensure they develop well rounded pupils," said Mrs Morgan.
The Association of School and College Leaders also said schools were already doing much of what Mr Hunt wants.
Policy director Leora Cruddas said building character should permeate all subjects, wider school activities and school ethos rather than being "a bolt-on to the curriculum".
Ms Cruddas said she agreed teachers should be trained to develop character in young people.
"Good character education involves a philosophy of teaching. Young people learn not only from what we tell them, but in more subtle and complex ways.
"This could be praising students for their effort, rather than their ability, in order to spur them on to greater effort."