Headline numbers: How many pupils in classes over 30?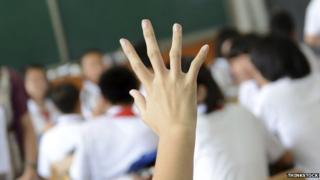 Labour is announcing plans to reinforce the cap on the number of children allowed in an infants class at 30, with a strict one year time limit, citing increases in the number of oversized classes.
The Department for Education publishes detailed figures on classes over 30 in England, the most recent of which refer to the situation in January last year.
At the time there were 2,985 classes in Key Stage 1 (which is reception and years one and two) that had at least 31 pupils in them.
That is out of a total of 58,256 classes, so it's just over 5% of all classes.
The average class that has more than 30 pupils in is 31.3, so they are clearly not going far over the limit.
Most of the oversized classes are a result of things like high priority children being admitted to a school outside the normal admissions process.
Labour says that this figure has been rising and indeed it has. In 2010 there were 995 classes with more than 30 pupils, which was 1.8% of the total.
What has put pressure on class sizes has been the rise in the numbers of children needing school places over that period.
Since 2010 the number of pupils in Key Stage 1 has risen 11.2%, but the number of classes has only grown by 8.1%.
When thinking about class sizes, it is important to recognise the huge change that took place in the early 2000s, as illustrated by this graph from a Department for Education report.
In 1998, almost 30% of pupils were in classes with more than 30 pupils. That figure decreased drastically ahead of legislation in 2001, and the figures since then have been tiny by comparison, even if they have trebled since 2010.