British values 'a tough call' for inspectors - Ofsted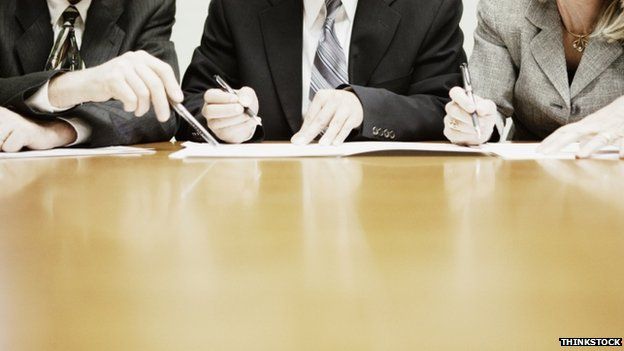 Inspecting British values has made life "difficult" for Ofsted, one of the watchdog's senior officials has said.
Ofsted's schools director Sean Harford, told a heads' conference, it had been a "tough call" serving judgements on schools in "mono-cultural areas".
It was essential inspectors focused on how schools prepared pupils for life in modern Britain, he told the ASCL union.
Most schools were getting their approach right, he said, but a minority were failing to challenge intolerance.
His comments come almost a year after the so-called Trojan Horse letter emerged, suggesting extremists had tried to take over several schools in Birmingham to advance radical interpretations of Islam.
Last week a committee of MPs said that apart from one incident in one school "no evidence of extremism or radicalisation was found by any of the inquiries in any of the schools involved".
In a speech to the Association of School and College Leaders, in London, Mr Harford said tackling these issues was difficult but "one of the most important things" his inspectors were doing.
"Nevertheless we are not shirking this responsibility," he said.
In particular, Mr Harford mentioned inspectors who had gone into schools serving predominantly Muslim communities in Birmingham and Tower Hamlets, Jewish schools in Hackney, and Christian schools in the North East.
It was tough to say "uncomfortable things about how these institutions were failing to prepare their pupils for life in modern Britain", he said.
"Schools, particularly those in mono-cultural areas, are on the frontline of ensuring that our society doesn't become fragmented and divided.
"We have all seen in recent months what can happen when this frontline is breached," he added.
It was absolutely essential that inspectors focused on the issue and applied the same principles and standards everywhere, he said.
Out of the headlines, the great majority of schools were getting their approach to this increasingly important part of the curriculum right, he said.
Only a minority were failing to challenge intolerance, he added.
He added he believed Ofsted had been right to go into the Birmingham Trojan Horse Schools last year.
"These schools deserved their previous good or outstanding ratings because the head teachers who were in control at the time had worked incredibly hard to raise standards.
"It was only when these same heads were pushed out or marginalised by governors that things started to go wrong.
"The episode highlighted how rapidly schools - especially those in challenging areas - can decline and deteriorate in the absence of careful monitoring between inspections."
Related Internet Links
The BBC is not responsible for the content of external sites.