UK 'losing share of international student market'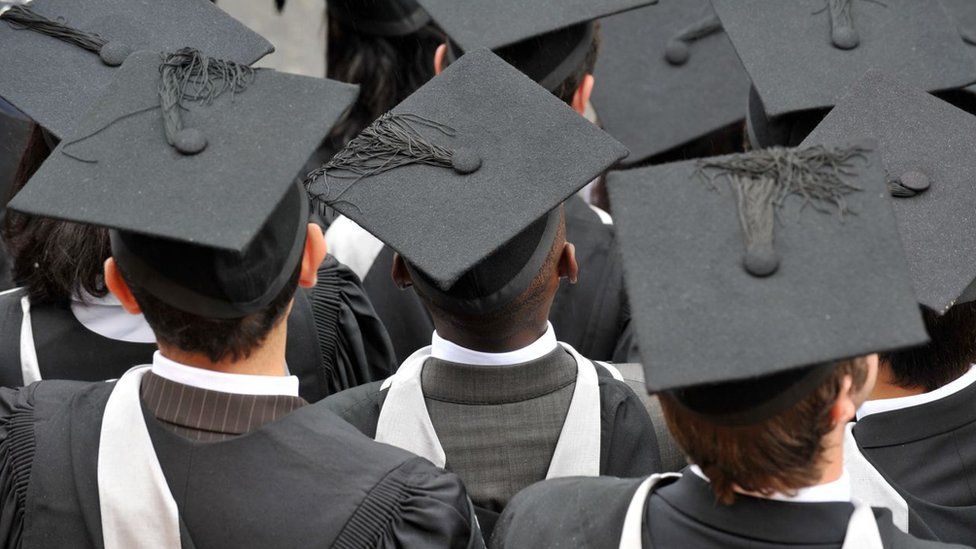 UK immigration strategy is costing the country its share in the valuable international student market, a new all-party parliamentary group has said.
Indian students were already choosing Australia over the UK, said co-chairman Lord Bilimoria.
Students should be "disentangled" from the immigration debate, the APPG for international students said in a statement after its inaugural meeting.
A Home Office spokesman said: "All types of immigration have an impact."
The new group echoes warnings by MPs and academics that the inclusion of international students in targets to cut net migration risks putting them off coming to the UK.
The inaugural meeting heard Canada had overtaken the UK last year as a destination for international undergraduates, while Australia was projected to do so in little over a decade.
The umbrella group Universities UK has described the trends in international student recruitment as "worrying".
The new APPG also resolved to:
promote the value of international students to the UK economy and employment
encourage overseas governments to send students to the UK
publicise the value of international students to the UK's "soft power"
highlight changes that might harm the international education sector
develop policies to enhance overseas students' experience in the UK and extend the UK's share of the market.
International students brought enormous economic and cultural benefits to the UK, co-chairman Paul Blomfield MP told the meeting.
"Student numbers are holding up in a growing market, but the reality is that we are losing market share," he said.
"We should not be content with flat-lining figures or small increases in international numbers but should work to show international students they are welcome across the UK."
The plan, published last month, is overseen by Richard Colbeck, Australia's Minister for Tourism and International Education.
Lord Bilimoria said an "overwhelming majority" of British people appreciated the importance of international students.
"There is great benefit to building bridges between Britain and international students from around the world," he said.
"Their experience in the UK will support Britain's soft power and will encourage others to share in the UK's international education."
According to the Home Office, visa applications from international students to study at British universities are up 17% on 2010, with applications to "our elite Russell Group universities" up 39%.
"We welcome people who want to come to the UK to study at our world-leading institutions, but all types of immigration have an impact on our communities, on housing and on our public services," a spokesman said.
Since 2010, the government had "cracked down on immigration abuse from poor qualify institutions that were damaging the UK's reputation as a provider of world-class education", he added.