Do A-level results have an impact on career success?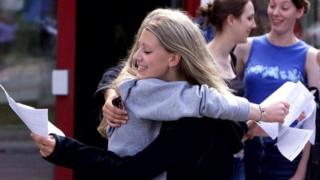 The class of 2016 will get their A-level results this month, did you receive yours in the year 2000? If so we want to hear from you.
Did you get good grades or were you left disappointed? Did getting good or bad results have any effect on your subsequent career?
We're looking for three men and three women to discuss their careers and the choices they made after getting their A-level results.
If you are willing to take part email haveyoursay@bbc.co.uk with your story, tell us what you are doing now and what A-level results you achieved.
You can also contact us in the following ways: