Children in temporary housing up a third since 2014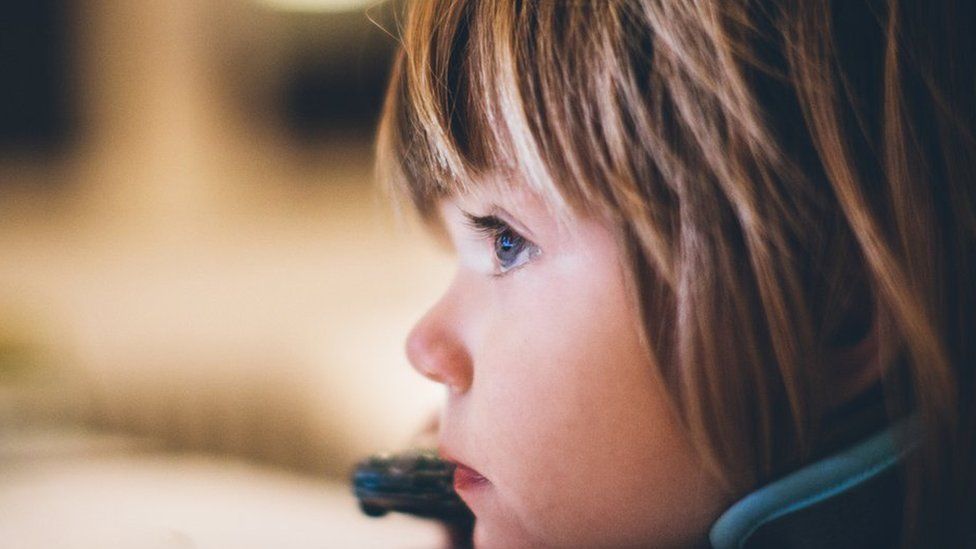 The number of homeless children being housed in temporary accommodation rose by more than a third in the last three years, according to official figures.
Councils in England were now providing temporary housing for 120,540 children with their families, the Local Government Association said.
It said the growth rate - of about 900 extra children every month - was unsustainable.
The government said the figures were a worry but still below the peak of 2006.
Based on the latest figures from the Department for Communities and Local Government, covering January to March 2017, there was a net increase of 32,650 (37%) since the second quarter of 2014 - an average of 906 extra children every month.
Temporary accommodation varies and could be a self-contained flat or a room in an emergency hostel or B&B, and most families (74%) stay in one place for more than a year before being re-housed.
There is a six-week legal limit on families living in B&B rooms, although from January to March, 1,290 families spent more time than this due to housing shortages.
Anne Baxendale, director of campaigns and policy at Shelter, said the effect on families was "devastating" and the situation was getting worse.
"Every day we speak to families desperate to escape the dingy, cramped hostel room they're forced to live in," she said.
"Overstretched councils can't find them anywhere else."
Gillian Cooper and husband Mark Coleman were moved to a one-room flat with three of their five children when they were made homeless in October 2015, and say they do not know where the family will go next.
"We're now living in a house-stay, but we might not be here tomorrow," Ms Cooper told BBC Breakfast.
"We didn't know what to expect when we first were made homeless," she added.
"It was a bit of a shock to us when the whole family were sharing one room."
They were moved to temporary accommodation after being evicted from the family's private rented home. Two of their five children had moved out, meaning they became "under-occupied" and could not afford the rent.
Mr Coleman said they have lived in various properties and rooms including one "vermin-infested hotel".
"There were doctors [there], lecturers, everyone was working, there weren't any unemployed people - it was a complete shock to me," he said.
Their children, aged seven, 14 and 16, "find it hard to find friends" because they have no stable home, Ms Cooper added.
"Their mental health has really suffered," she said.
"Before this all started I would say they were just like normal like any other child now."
Councils say the net cost of providing temporary accommodation has tripled in the last three years, as the extra demand for places increases pressure on local government.
And the LGA, which represents 350 councils in England, says councils need to be able to build more genuinely affordable homes and provide the support that reduces the risk of homelessness in the first place.
This means councils being able to borrow to build and to keep 100% of the receipts of any home they sell to reinvest in new and existing housing.
Council leaders are also calling for an adaption to the implementation of welfare reforms to reduce the risk of homelessness and for access to funding to provide settled accommodation for families that become homeless.
Councillor Martin Tett, the LGA's housing spokesman, said: "Whilst the government's indication [that] it will explore ways to enable councils to build more homes is encouraging, these new homes can't appear overnight, and the demand is urgent.
"Councils are working hard to tackle homelessness, with some truly innovative work around the country - and we now need the government to support this local effort by allowing councils to invest in building genuinely affordable homes and taking steps to adapt welfare reforms to ensure housing remains affordable for low-income families."
The LGA sets out the lengths that councils are going to in order to tackle homelessness in their area in a new report.
Examples include innovative modular housing, dynamic purchasing systems and offers of housing in private rented sector.
John Healey, the shadow housing minister, said the shortage was the "direct result of decisions made by Conservative ministers", adding: "[We have] the lowest number of affordable homes for 24 years, no protection for private renters, and big cuts to charity and council budgets."
A DCLG spokesman said: "We're clear that whilst temporary accommodation is vital in making sure that no family is without a roof over their head, councils have a responsibility to find secure good quality accommodation as quickly as possible.
"This government is determined to tackle homelessness and rough sleeping - that's why we're investing £550m to help tackle the issue."