Labour's plan to halt tuition rise passes unopposed
By Sean Coughlan
Education correspondent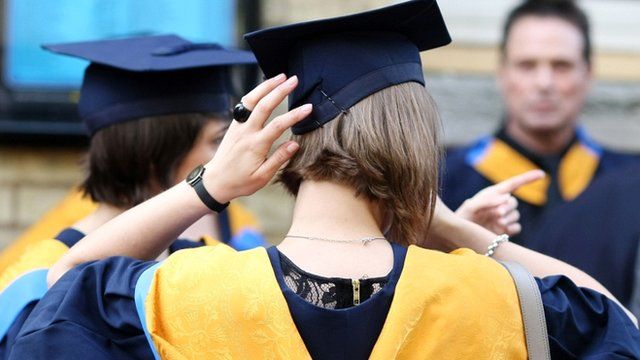 A Labour motion calling on the government to reverse a planned increase in university tuition fees in England has been approved without a vote in the Commons.
There was no vote because the Conservatives didn't oppose the motion.
The government says it is not bound by the result, but shadow education secretary Angela Rayner said the vote reflected the will "of this House".
She called on the government to scrap the changes.
She said there was a constitutional crisis because the government was "running scared and not allowing votes in this House".
But the Department for Education said that even if the government lost the vote "this motion has no legal effect".
Labour was attempting to use parliamentary process to block the tuition fee increases, which are due to be implemented for students from this autumn.
Speaking after the motion passed, Ms Rayner said the House had backed her motion to save students up to £1,000 over the course of their degrees.