SATs for seven-year-olds scrapped from 2023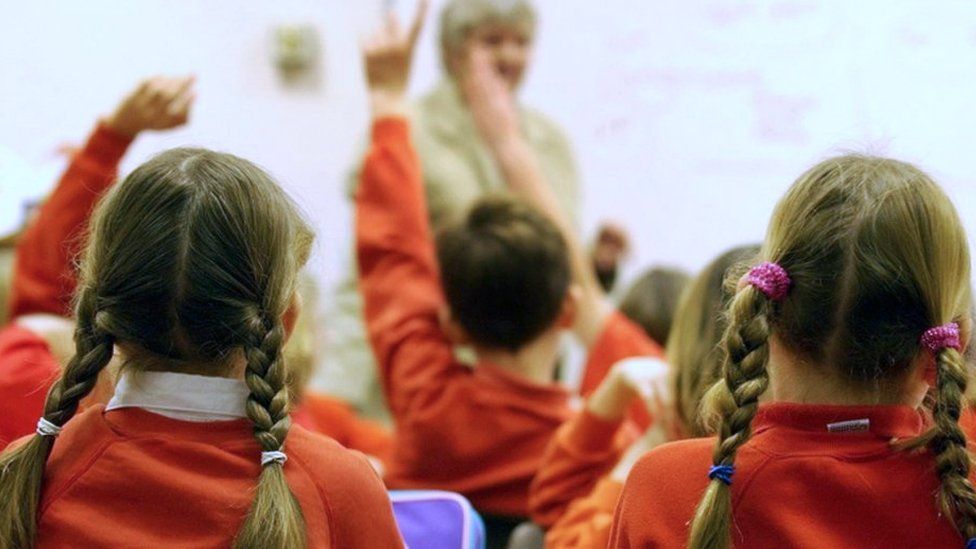 Controversial tests taken by England's seven-year-olds will be scrapped by 2023, but nine-year-olds will have to sit times table tests under new plans.
Announcing the end to compulsory SATs, the government said children would instead have a "baseline" check in reception year, aged four or five.
This would allow their progress to be tracked and would "free up" teachers, the education secretary said.
But times table tests for year four pupils will be introduced in 2019/20.
The Key Stage 1 tests in reading, writing, maths and science - used to monitor schools' progress - have been compulsory for seven-year-olds in England with around 500,000 children taking them each year.
But they have proved controversial, with many teachers and parents opposed to putting young pupils through the tests.
Those who support the tests argue that they ensure schools are helping children grasp the basics and identify children who are struggling.
The government announced on Thursday that they would no longer be compulsory from 2023.
Instead there would be a baseline assessment of children's abilities in their reception year, at the start of their schooling, which would then be used to measure their progress throughout the school. Children will still sit SATs at age 11.
Schools would also not be required to submit assessments of pupils' reading and maths to the government aged 11 - because they were already being tested in year 6.
This would help "free up teachers to educate and inspire young children while holding schools to account in a proportionate and effective way," Ms Greening said.
But times table tests - initially floated last year for pupils aged 11 - would be sat two years earlier in year four, from 2019/20 to help children's "fluency in mathematics".
Kevin Courtney, joint general secretary of the National Education Union, said the tests would be "a waste of valuable time, energy and money and should not be introduced".
"The reception baseline assessment and multiplication tables check will be of no educational benefit to children and break a promise not to increase the assessment burden on primary schools."
But Nick Brook of the school leaders' union NAHT said the baseline assessments at reception were "absolutely the right thing to do" and, if designed properly, would provide useful information for schools while avoiding "unnecessary burdens on teachers or anxiety for young children".
Related Internet Links
The BBC is not responsible for the content of external sites.