Fake exam certificate website shut down
By Sean Coughlan
BBC News education correspondent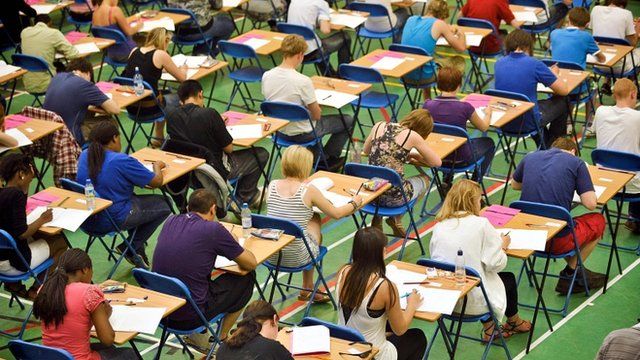 Exam boards have revealed that they have succeeded in shutting down a website selling "fake examination certificates".
The body representing the exam boards - the Joint Council for Qualifications - says the website was selling fake GCSE and A-level certificates for £400.
The replacement-certificates.co.uk website is now showing details of an injunction ordered earlier this year.
Michael Turner, head of the JCQ, says it sends a "strong message".
The exam boards say the website is now legally barred from providing fake certificates and that there had been a "flagrant infringement of the trademark".
"This is part of an ongoing campaign to stamp out the trade in fake certificates," says Mr Turner.
"It is important for the protection of the public that any certificate bearing the trademark of one of our members can be relied upon as evidence that the qualification has been properly attained."
He said it showed "fraudulent activity will not be tolerated" - and that copies of genuine certificates can be legally obtained for less than £50.
The website now carries the message that "the High Court of Justice made an order prohibiting the persons who had been offering, advertising and exposing for sale and supplying unauthorised certificates of examination results".
There have been repeated problems with websites selling copies of real degree or exam certificates, or creating certificates from bogus institutions.
There have been concerns that these could be used dishonestly to support job applications.