Learners let down by Learndirect, say MPs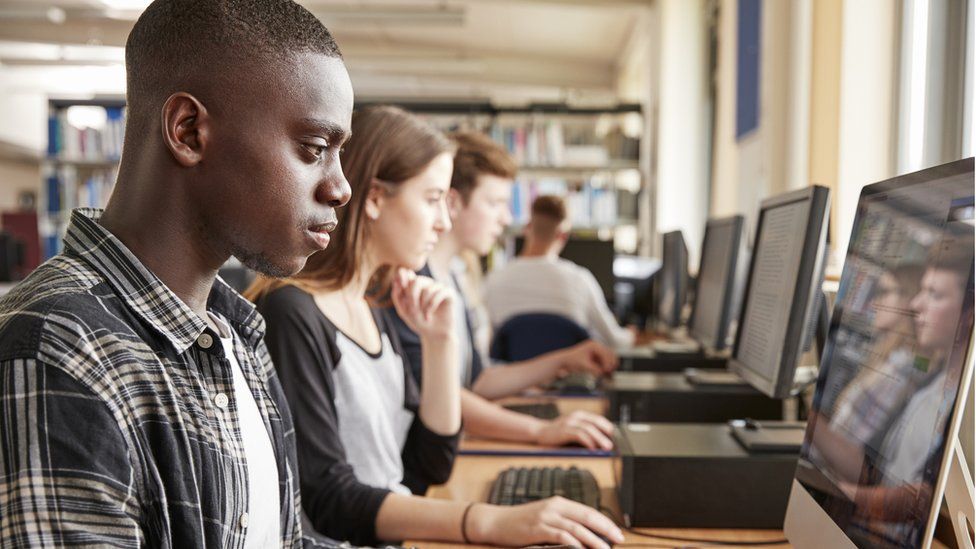 The government has been criticised for its role in giving millions of pounds of taxpayers' money to a UK training provider accused of failing to deliver.
The House of Commons Public Accounts Committee says Learndirect Ltd has failed to tackle its poor performance, letting thousands of learners down.
The committee says the situation raises concerns about government outsourcing services to private companies.
The government said it "continued to monitor" Learndirect's performance.
Learndirect Ltd, which received £121m from the government in the academic year 2016-17, expects to receive more than £105m from its main government contracts in 2017-18, the report says.
It says: "Ofsted had concerns about Learndirect Ltd in spring 2015, but despite the company's 75,000 learners making it the UK's largest commercial further education provider, Ofsted decided not to inspect until November 2016."
A subsequent inspection by the watchdog in 2017 rated it as "inadequate".
The Department for Education would normally cancel an inadequate provider's contract and withdraw its funding almost immediately, says the PAC, but Learndirect warned this would harm its learners and jeopardise its ability to deliver other government contracts.
The company is apparently receiving special treatment despite its failure to deliver quality training, suggesting it might be "too big to fail", the report concludes.
The committee made a series of recommendations, including:
The government must understand how many contracts it gives to a company and how well it is performing
The DfE should develop a framework for identifying any risk that a commercial provider becomes so large and essential that it cannot be allowed to fail - or requires special treatment
Ofsted should "urgently revisit" how it prioritises its use of resources and the different type of risk to a private-sector failure
Meg Hillier, who chairs the PAC, said: "Thousands of learners have been let down amid poor oversight by government and at significant public expense.
"There has been disruptive legal action and, finally, a scathing Ofsted report. Yet still Learndirect appears to hold the whip hand.
"It expects to receive over £105m of funding from its main government contracts for this year, a consequence of assessments made about the risk to public services should Learndirect's funding be terminated.
"It cannot be right that individual contractors should command such large sums of public money regardless of their performance.
"No commercial provider should be allowed to become so essential to the delivery of services that it cannot be allowed to fail.
"Government has a duty to manage taxpayers' exposure to risk diligently, and we urge it to act on the recommendations set out in our report."
What does the government say?
A spokeswoman for the Department for Education said: "The government is ending Learndirect's contract to provide apprenticeships and adult education, because of its failure to meet the high standards expected.
"Our priority has always been to protect learners and make sure they do not lose out and get the opportunity to complete their courses, a point previously acknowledged by the independent National Audit Office.
"We continue to monitor Learndirect's performance on a monthly basis and will respond in detail to the PAC's report in due course."