The worst end-of-term gifts for teacher
By Hannah Richardson
BBC News education reporter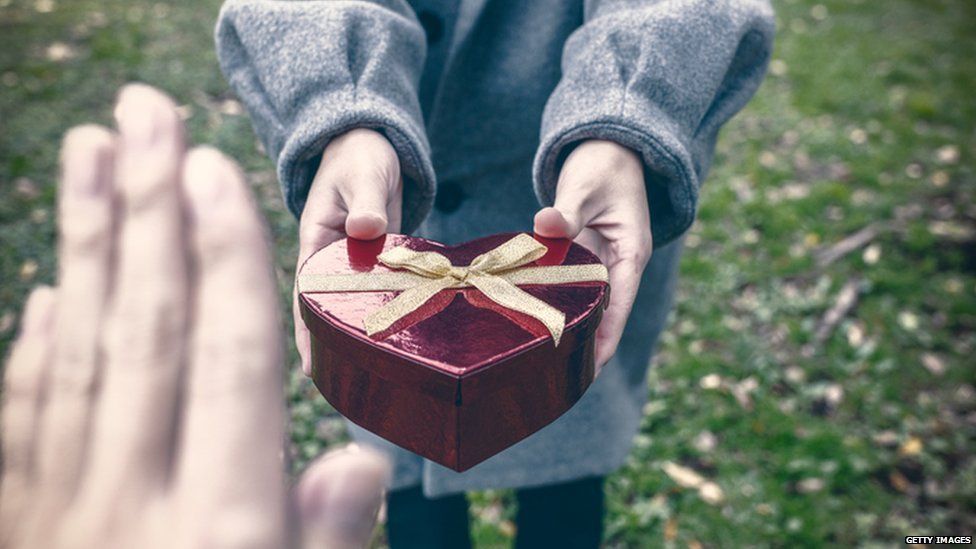 A thong, a stolen car radio and a part-drunk bottle of wine feature in a list of the worst end-of-year gifts received by teachers.
As the school year draws to a close, parents will be familiar with the circulation of collection envelopes for teachers and their assistants.
Amid the end-of-term shows and pupil reports, emails will be flying with suggested donations and gift ideas.
And some terrible gifts will be chosen, according to parents network Mumsnet
Its survey of 1,200 teachers and teaching assistants has revealed some givers could not resist getting stuck into the gift before they handed it over - with one teachers saying they had received a half-eaten box of chocolates.
Another recalled being given jewellery that they were absolutely sure had been stolen for them.
While another member of school staff said they had been given another highly inappropriate gift - a tube of lubricating jelly.
About the best gift on the teachers' worst list was a bag of potatoes.
But hard-pressed parents might take comfort from this - according to the survey, what teachers and teaching assistants really want is something personal and cost-free.
A heartfelt personal note from their pupils was the most desired gift, followed by the same from parents or carers.
About half of teachers said they valued any present, but many more worried that parents or carers may feel pressured into contributing to a whole-class gift.
However, about a third of teachers and teaching assistants said they loved to receive gift vouchers.
Mumsnet founder Justine Roberts said: "This feels like a classic gifting struggle: hassled parents trying to do the nice thing but not at all sure what to give - and occasionally going very wrong indeed."
She suggested teachers were "inwardly quaking at an avalanche of scented candles" when they really wanted something cost-free and personal.
"The ideal solution seems to be a low-pressure class collection for a voucher and a scrapbook full of messages from the small people concerned," she added.