Shakespeare rewrite means six-figure fine for exam board OCR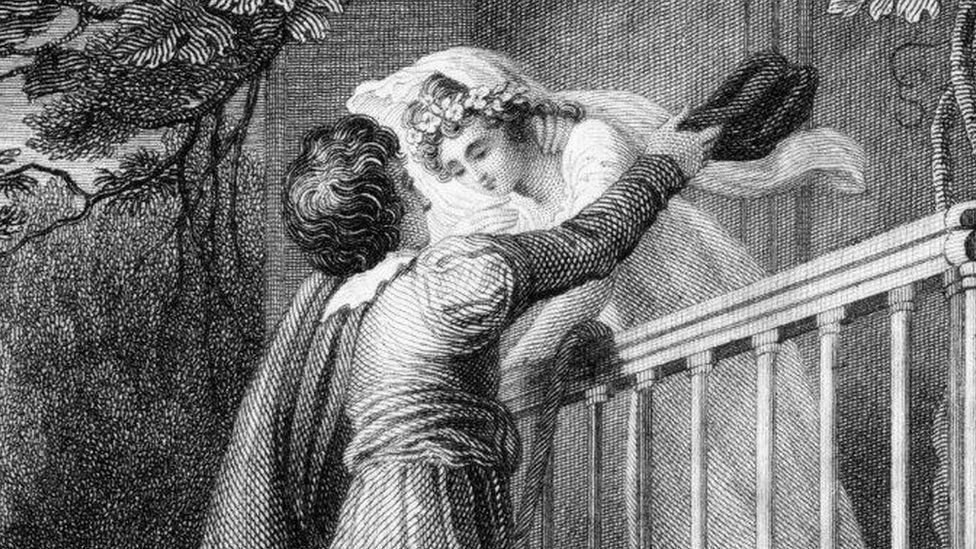 The exam board OCR faces a six-figure fine for an error in last year's GCSE English exam which rewrote Shakespeare.
The question asked students: "How does Shakespeare present the ways in which Tybalt's hatred of the Capulets influences the outcome of the play?"
But, in fact, Tybalt is Juliet's cousin and so a Capulet himself, so the question should have referred to his hatred of the Montagues.
Immediately after the exam, the board apologised, promising no candidates would lose out - but head teachers said the error was "serious" and would have caused stress and concern to candidates, undermining their confidence during a high-stakes exam.
The paper required candidates to answer one of two Romeo and Juliet questions.
Students complained the error had distracted them and led them to waste time on a question the board later admitted was "unanswerable".
Ofqual's investigation confirmed candidates' confusion.
"Some started a response to the question as written, then crossed out that response and began a response to the question as if it had referenced hatred of the Montagues," says the report.
"Some started a response to question four, then stopped and completed a response to Question five," it adds.
A total of 14,261 students sat the paper in May 2017. Of these, up to 5,000 answered questions on the play, split equally between the two questions, the investigation found.
The report says the mistake "was introduced during the process of setting the assessment" and the board "did not identify or remedy the error" before the exam.
"As a result, Ofqual considers OCR failed when it set the assessment to ensure the content of that assessment was fit for purpose."
The report says the error was "likely to have a serious adverse impact on public confidence in qualifications", particularly because it happened during the first year of examinations of the new tougher GCSEs.
The report says that although OCR acted to mitigate the effects of the error on 2,735 candidates, some of these, namely those who had focused their revision on Romeo and Juliet and had expected to do particularly well on this section, may still have lost out.
OCR says it has no plans to contest the fine.
In a statement, a spokeswoman again apologised to students, teachers and parents, adding that the board had revised its "system of checks, based on extensive research, with the aim of improving the quality of our question papers".