GCSE grades not what you had hoped for? Help is at hand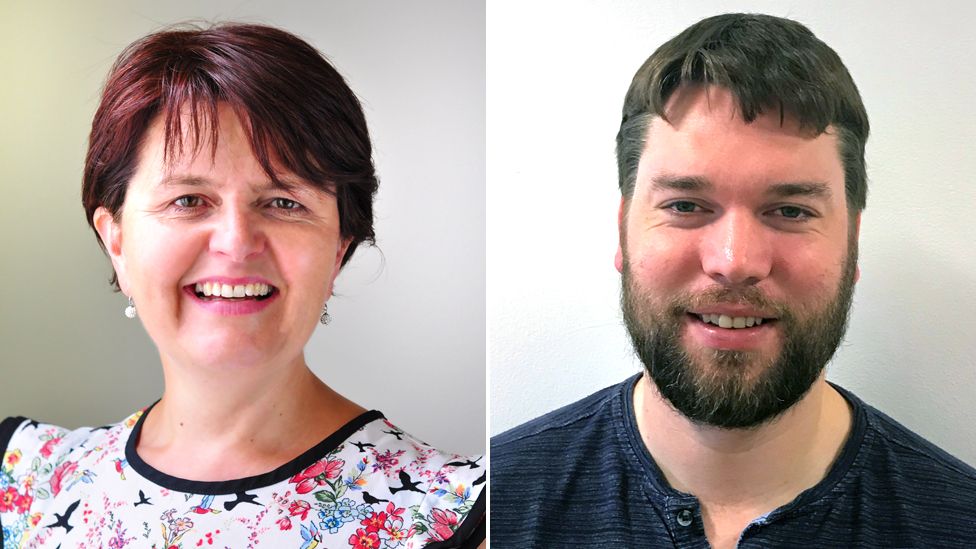 For anyone whose GCSE grades are a disappointment or a puzzle, we have experts on hand, ready to give advice.
Whether you want to do A-levels, a more technically focused course at college or take an apprenticeship, good advice is a must.
Tom Laws, a careers adviser with the National Careers Service, and Catherine Sezen, a senior curriculum expert at the Association of Colleges, are offering personalised advice on what to do if your grades are different to what you were expecting.
In English GCSE, my son achieved a 3 in literature and a 5 in language. Is this a pass? He needs a good pass in English to get his apprenticeship. So we are quite anxious. Mat
A 5 is a strong pass in the new grading and a 3 is roughly equivalent to an old-style D.
I would think that the 5 will be enough for him to get on to his apprenticeship, but it is always a good idea to check with the college or employer in case they have a different requirement.
He has done well to get a 5 in English language. I hope he goes on to enjoy his apprenticeship.
Well done to your son for his English Language grade!
With an apprenticeship, the employer and training providers have final say with regards to what grades they are willing to accept, but you will find that many apprentices who may not have the GCSE pass grades needed are able to study for these alongside the apprenticeship course which mean they don't have to put their plans on hold to resit the GCSE course.
I would recommend speaking directly with the employer and apprenticeship training provider to find out exactly what grades they will accept. If it turns out he will need to resit, I would recommend calling the Exam Results Helpline on 0800 100 900 to speak with one of our expert advisers about the available options.
My daughter needed a grade 5 in maths which seems a standard requirement for sixth form and only got a 4. Is it likely they will still accept her given that she won't be doing maths in future? Tim
A grade 4 is equivalent to a low grade C, but many school sixth forms and colleges may require students going on to A-levels to have achieved a grade 5 or above. Schools and colleges set their own entry requirements.
I would suggest that you contact the school or college and ask them what opportunities there are for your daughter with the maths grade she has and her other exam grades. Your local college will have options available if the sixth form is not able to offer her a place.
It is completely up to the sixth form as to what grade boundaries they will accept but each sixth form can be flexible and it is certainly worth speaking with them directly to find out exactly what options are available to your daughter.
Many sixth forms do accept students whose grades have perhaps not quite met the initial requirements, but if you need any advice about alternative options which could be available, you are more than welcome to get in touch with the Exam Results Helpline to discuss this in more detail.
My son is receiving his results and I would like to know whether there is an alternative route to get a degree without doing A-levels. Can you advise? Dipesh
Academic qualifications like A-levels are only one route to a degree and a career. Your son could also take a technical or vocational qualification, which could lead either to a degree or an apprenticeship or a higher level technical qualification. Your local further education college will be able to advise on the opportunities available which be best suited to your son's future plans.
Many students are looking into the idea of apprenticeships as a real alternative to university. Apprenticeship are available at degree level in a wide variety of subjects and allow an apprenticeship to gain work experience within their preferred industry alongside their training, with the added benefit of gaining a wage for the work they do!
My daughter has just collected her results. She got 7s, 6s and a 5. To translate these to myself, family and friends I have calculated that the 7s equal an A, the 6s a high B and the 5 a low B or high C. Is that right? Sharon
Congratulations to your daughter, those are some brilliant results!
Hi Sharon, these are very good grades. I am sure your daughter is celebrating. You are quite right with your translation from old to new. Your daughter has done really well.
Why did they change the grades from letters to numbers? Dojj
GCSEs have been reformed. For example, they are no longer modular and all exams are taken at the end of year 11. As a part of this reform process the grading system was changed. There are more grades now, nine rather than the previous eight. The aim is that the new grading structure will allow greater differentiation between students at the higher levels and will help distinguish these new GCSEs from the A*- G versions.
In the older system, there were four grade boundaries available above a pass grade (A*, A, B and C) while the numbered system splits these same grades into six different grades (4 through to 9). This can make it easier for colleges, universities, apprenticeship providers and employers to see where a student sits on the grading scale.
My question is will GCSE results influence whether someone can secure a place at a top university? If so, how significant is this influence? What are the key things students should focus on if they have scored a few grade 6s and want to get into top universities? Rentala
Top universities will take a student's GCSE grades into account as the competition for places at these universities can be very high. This means the universities can be more selective when they offer places to prospective students.
If anyone feels their GCSE grades are not as high as they could be and is worried about how this could affect their university applications, there are a number of other things which universities look for in addition to grades.
Universities like to see applicants who have well-rounded experiences - this doesn't only mean academic ability but also includes real-world experience and examples of how they have used their skills outside of an educational setting. This can include taking part in independent projects or volunteering activities.
Places at some universities and in some subjects can be very competitive. Universities may well look at GCSE grades as part of their decision-making process. They will also read through personal statements and in some cases ask students in for interview. The 16 to 18 phase sees many young people develop and change their plans as their outlook and experience grows.
I would recommend working to the best of your ability and thinking carefully about next steps. Taking the opportunity to visit different universities and find out whether the course and environment is right for them can be helpful.
Grade 6 indicates a good level of achievement and will help support progression into higher education and future employment.