Universities minister backs overseas student change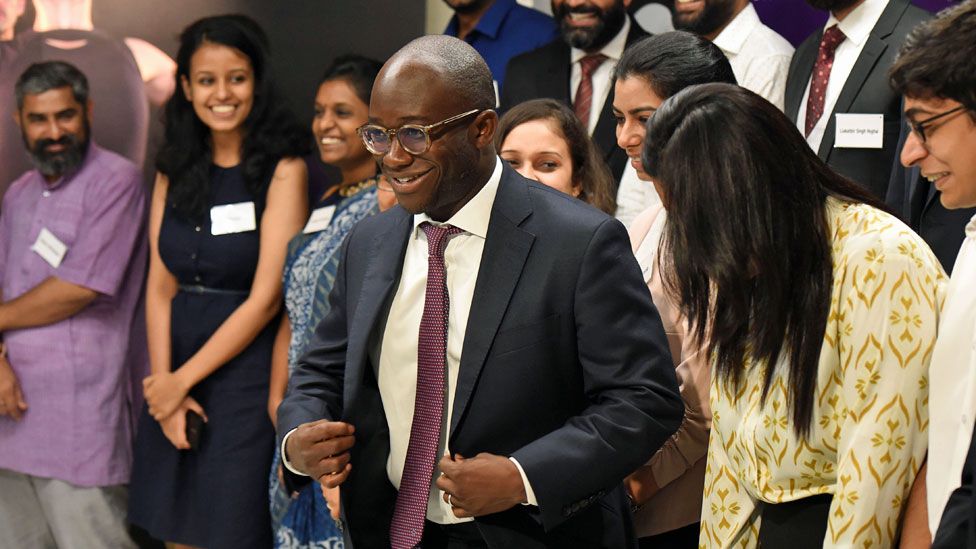 The universities minister has signalled his support for visa changes to attract more international students to the UK.
Sam Gyimah told university leaders if the UK wanted more overseas students "our actions must match our ambition".
Universities UK warned unless overseas students were able to work in the UK after graduation, they would opt for Australia and the US.
It comes ahead of a report commissioned by the Home Office reviewing immigration and overseas students.
Mr Gyimah, speaking at the Universities UK annual conference in Sheffield, said he welcomed the "fresh thinking" on an "expanded post-study work offer for overseas students".
They said countries such as the US, Canada and Australia were attracting students by allowing them to stay and work after completing their degrees - with the UK already slipping behind Australia in this international market.
Universities UK called on the Home Office to rethink immigration restrictions on international students, saying they should be able to work in the UK for two years after graduating.
The limits on international students were introduced after claims that too many were overstaying their visas and using study as a route to migrate for work.
Universities have argued that such claims were incorrect and are hoping that a report from the Migration Advisory Committee will signal a more welcoming message for overseas students.
The universities minister said the committee's report would be an "opportunity to ensure our policy on student migration recognises the contribution that overseas students make to our universities, our balance of trade and our communities".
Mr Gyimah told university leaders that they would have an important part to play in maintaining the UK's global outlook after Brexit.
He said universities would be more effective for "global Britain" than a symbol such as a new royal yacht.
"19th-Century tactics are not going to secure our 21st-Century future. But our universities, if they're globally connected and locally engaged, can be the UK's flagships in the economy of the future," he told university heads.
The minister emphasised the importance of university research to a modern, high-tech economy and how industries of the future would be driven by knowledge and innovation.
"It may not be fashionable to say it but at times like this, we need experts more than ever," said Mr Gyimah, in an apparent reference to a comment during the Brexit referendum campaign that people had "had enough of experts".
The government has commissioned a review of tuition fees and university funding.
Mr Gyimah said he wanted to "make a full-throated defence of the value of university education".
But he said that universities had to show they were delivering value for money and should avoid being "ideological echo chambers".
"If universities are seen as distant from their communities, their mission will be compromised and their credibility will suffer."
Prof Dame Janet Beer, president of Universities UK, said she wanted the funding review to "address the long-term decline in part-time and mature student numbers".
Ryan Shorthouse, director of the centre-right think tank Bright Blue, backed Mr Gyimah's call for a more positive approach to international students.
"It is encouraging that the minister for universities is signalling that he wants to do more to attract international students to both study and stay in the UK, including reversing the policy decisions of previous home secretaries," he said.
A Home Office spokeswoman said this week: "There is no limit on the number of genuine international students who can come to study in the UK.
"We recognise the cultural and financial contribution which international students make to the UK, which is why we have developed an excellent post-study offer."