'The education system's blind spot' - outstanding schools
By Hannah Richardson
BBC News education and social affairs reporter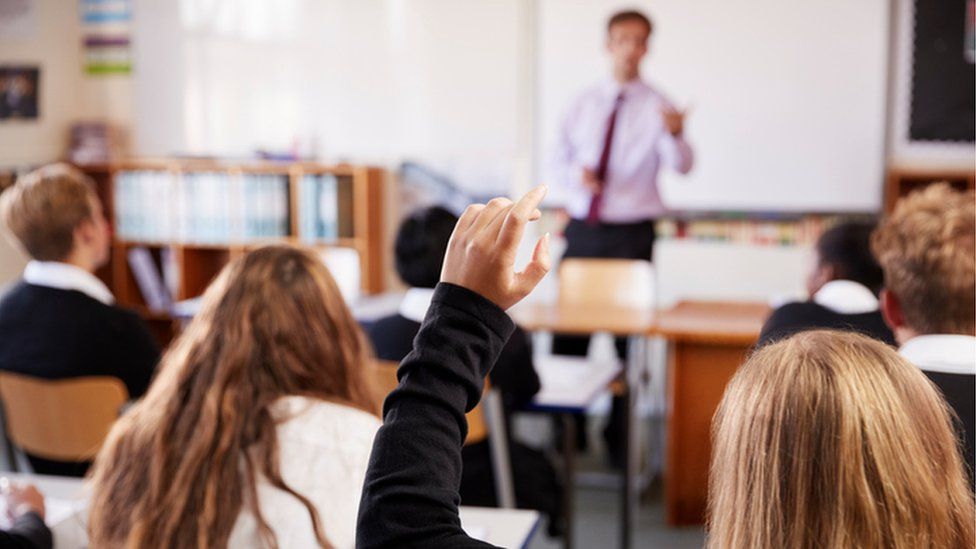 England's top rated schools are the "blind spot" in the education system and that needs to change, the chief inspector of schools has said.
Amanda Spielman said the move, in 2011, to exempt outstanding schools from routine inspections meant some had not been inspected for over a decade.
This was unpopular with parents and teachers and meant changes in school quality and safety could be missed.
The government said outstanding schools were held to account in other ways.
Ms Spielman said: "85% of teachers agree that exemption should not be indefinite.
"More importantly, it leaves us with real blind spots as to the quality of education and safeguarding in these schools."
She expressed concern that these schools lacked oversight and that issues such as narrowing of the curriculum, gaming the system and poor safeguarding practices may be being overlooked.
Ms Spielman said: "The outstanding grade should be a symbol that a school is a beacon of excellence.
"If we are to maintain its reputation, the exemption from inspection for outstanding schools must be removed and Ofsted fully resourced to inspect those schools."
It is not the first time that Ofsted has said that these top-rated schools "lack oversight".
Ofsted's director of corporate strategy, Luke Tryl, had suggested that some outstanding schools may no longer merit the prestigious label upon which many parents base their school applications.
A spokesman for the Department for Education said:
yearly performance data provided parents with real transparency
Ofsted was still required to risk assess outstanding schools and inspect if necessary in response to parental concerns.
The DfE exempted outstanding schools from re-inspection on the grounds that resources should be focused on schools that were struggling.
A school judged good at its most recent inspection would normally receive a one-day short inspection about every four years.
In the letter to the committee, Ms Spielman also says there is no concrete evidence to suggest school standards have been affected by the squeeze in school funding.
The Institute for Fiscal Studies identified an 8% drop in funding in real terms between 2000-10 and 2017-18.
But Ms Spielman said she could not comment without "evidence rooted in inspection findings".
To do so would "undermine Ofsted's credibility", she said.
But she acknowledged that funding was a "major topic of concern in the sector".
"With increased employment costs and other pressures, schools are having to make difficult choices after years of growth," she said.
"Currently, however, my inspectors are not seeing an impact on education standards - 86% of schools are good or outstanding and there is no recent evidence of falling levels of attainment at Key Stages 2 or 4."
Related Internet Links
The BBC is not responsible for the content of external sites.