Schools fear broken funding promises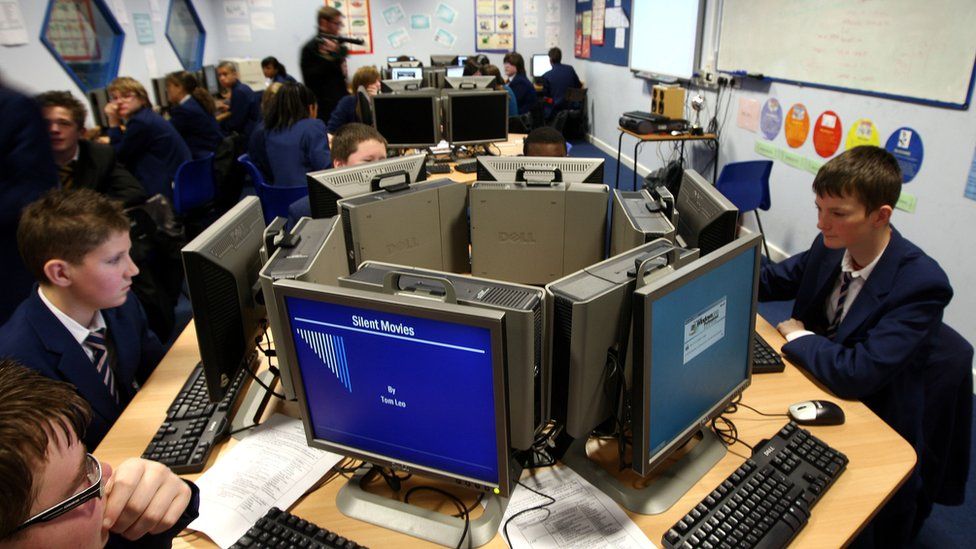 Schools in England have warned they expect to get less money next year than ministers have promised.
The government said every secondary school would receive at least £4,800 per pupil in 2019.
But councils have transferred money from school funds to boost budgets for children with high needs.
A Department for Education spokesman said there was more money for every pupil in every school.
Dave Baker, chief executive of the Olympus Academy Trust - which runs nine schools outside Bristol - said parents felt furious and betrayed because promises had not been met.
He told Radio 4's Today programme: "Of the secondaries, three out of four secondaries will not be above the £4,800 on our calculations."
The Conservative MP for the Cotswolds, Sir Geoffrey Clifton-Brown, said schools there would also get less than the pledge.
"What we're seeing in Gloucestershire sadly is that standards are beginning to drop," said Sir Geoffrey.
Stephen Kings, of the Bay Education Trust in Torbay, said his three schools stand to receive less than government targets.
When it announced a new formula for school funding, the Department for Education committed to providing primary schools in England with a minimum of £3,500 per pupil in 2019/20 and £4,800 for secondaries.
Councils though are free to move some of that money away from direct school budgets to pay for high needs funding, which has been under intense pressure.
Once the transfers are complete some schools stand to get less than promised.
The Conservative leader of South Gloucestershire Council Toby Savage said demand from children with high needs was up partly because children with profound disabilities were living longer and deserved a good education.
A Department for Education spokesman said local authorities had flexibility over how funds were distributed but the government was clear the vast majority of money must go directly to schools.
He said: "Our National Funding Formula is providing more money for every pupil in every school this year, with enough funding for local authorities to deliver the formula's minimum funding per pupil levels."