Oxford research tackles threat of antibiotic resistance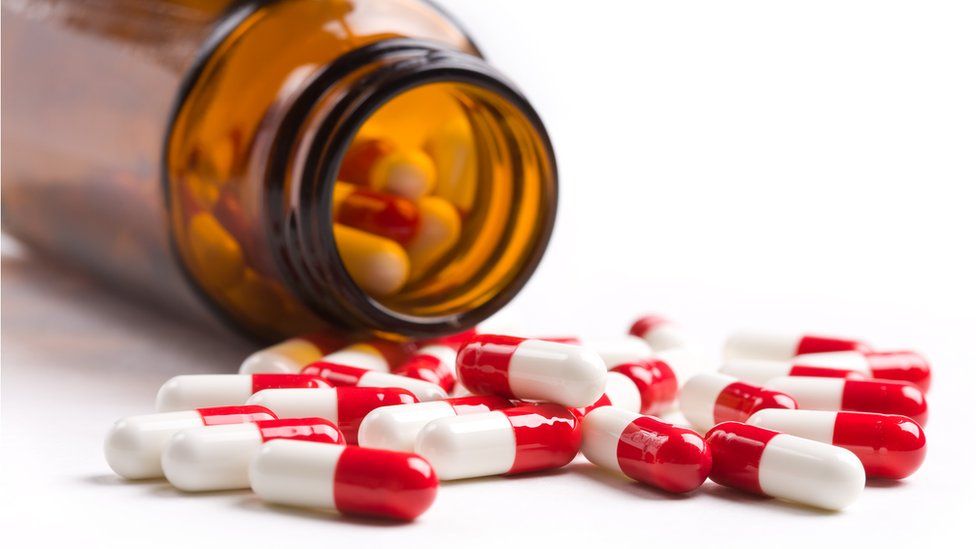 Oxford University is opening a new research institute dedicated to tackling resistance to antibiotics.
The university says this is one of the the biggest rising threats to global health, already causing 1.5 million deaths per year worldwide.
The institute will be funded by £100m donated by the Ineos chemical company.
Vice chancellor Louise Richardson said the Covid pandemic had shown the "high cost of ignoring something that is likely to head our way".
There will be 50 researchers working in the new Ineos Oxford Institute for Antimicrobial Resistance, addressing the "over-use and mis-use" of antibiotics, which the university warned could cause 10 million excess deaths per year by 2050.
Routine operations and "taken-for-granted treatments" would become much riskier without effective antibiotics, said the university.
"The growing menace of bacterial resistance to antibiotics is one of the most under-reported issues of our time," says David Sweetnam, a surgeon advising the new institute.
"We now have a very narrow window of opportunity in which to change course and prevent the unthinkable from becoming the inevitable," he said.
Prof Richardson said the growth of resistance to antibiotics made it "absolutely imperative that we act"
"It may seem very costly to do all this research now but it's nothing on the cost of failure to act," she said.
The vice chancellor said Oxford's success in developing a Covid vaccine had created a much more positive public perception of university research and the value of experts.
'Cannot get enough of experts'
"We were able to adapt so quickly and produce a vaccine in less than a year because we had spent 20 years working on it, doing blue skies research," said Prof Richardson.
There had been debates about universities not providing value for money and too many people going into higher education, but Prof Richardson suggested the public mood had changed.
"The British public cannot get enough of experts at the moment," she said.
The high-profile development of a Covid vaccine had shown the value of university research, said Prof Richardson - "critical not just to health, but to the economy, to the preservation of culture and to generation of new ideas".
"It's so much in the national interest that we have good universities," she said.
Sir Jim Ratcliffe, billionaire chairman of Ineos, said the partnership with Oxford aimed to "accelerate progress in tackling this urgent global challenge".