Where are Britain's loneliest places in lockdown?
By Sean Coughlan
BBC News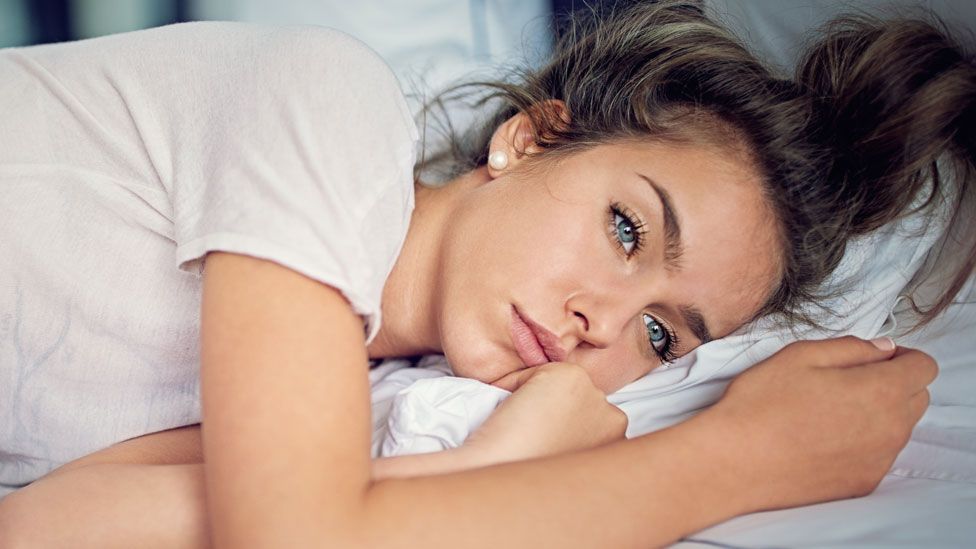 Loneliness during the Covid lockdown has been much more intense in poorer, urban areas and places with a higher proportion of young people, says the Office for National Statistics (ONS).
A study has mapped the factors that makes loneliness more likely in different parts of Britain.
Former industrial towns with higher unemployment were more lonely.
While affluent and older populations were less likely to experience high levels of lockdown loneliness.
And high streets with good local businesses can make a positive difference.
The autumn and winter months - from October 2020 to February 2021 - saw rising levels of loneliness, says the ONS.
Among the adult population, 7% were "always or often" lonely - representing 3.7 million people - more than a million more than during the first lockdown last spring.
The latest research from the ONS shows the overlapping factors linked to the highest levels of loneliness.
Urban areas, particularly those with declining industries, and higher rates of unemployment and crime, are more vulnerable to loneliness.
The study found a particularly strong link during the pandemic between joblessness and loneliness in towns and cities outside London.
The ONS cautions against reading too much into individual local figures, but levels of "often or always" lonely are double the national average in places including:
Blackburn
Middlesbrough
Hartlepool
North Lincolnshire
Corby
Mansfield
Tameside
Wycombe
As previous studies have shown, young adults, even before they were cut off from their social lives during the pandemic, are much more likely to report feelings of loneliness than older people.
In these self-reported feelings of loneliness, 16 to 24-year-olds were five times more likely to say they had felt lonely in the past seven days than those 65 to 74-year-olds.
There have been been suggestions that older people become more "resilient" in their attitude towards loneliness.
While Nick Crofts, head of the Co-op Foundation, which has also published research on loneliness, says it should be "no surprise" that young people are are particularly affected,
"Over more than a year of social distancing, they've seen schools and colleges close while physical interactions with each other have been hugely restricted," he said.
The areas of Britain least likely to have felt lonely during the pandemic are described as "affluent England", those with "countryside living" and places that feel safer from a lower level of crime.
Rural areas tend to have less loneliness than urban.
Other protective factors against loneliness include having strong local businesses, and access to adult education - with these helping people to stay connected and keep in touch.
Places with low levels of loneliness include:
Fylde, Lancashire
Derbyshire Dales
North Kesteven, Lincolnshire
Wyre, Lancashire
Tandridge, Surrey
North west Leicestershire
The study grouped together areas such as "London cosmopolitan" and "ethnically-diverse metropolitan living", and found these to be less likely to be lonely than poorer, post-industrial towns - but more lonely than wealthier or rural locations.
There are personal factors in this mosaic of loneliness.
The study shows anxiety levels have also risen during the pandemic - particularly for those living in densely-populated areas - and that feelings of anxiety can be interlinked with loneliness.
People who are living alone are more likely to be lonely, particularly those who are widowed or separated - with those with "no-one to talk to" being 10 times more likely to report loneliness.