Concerns over impartiality of school abuse review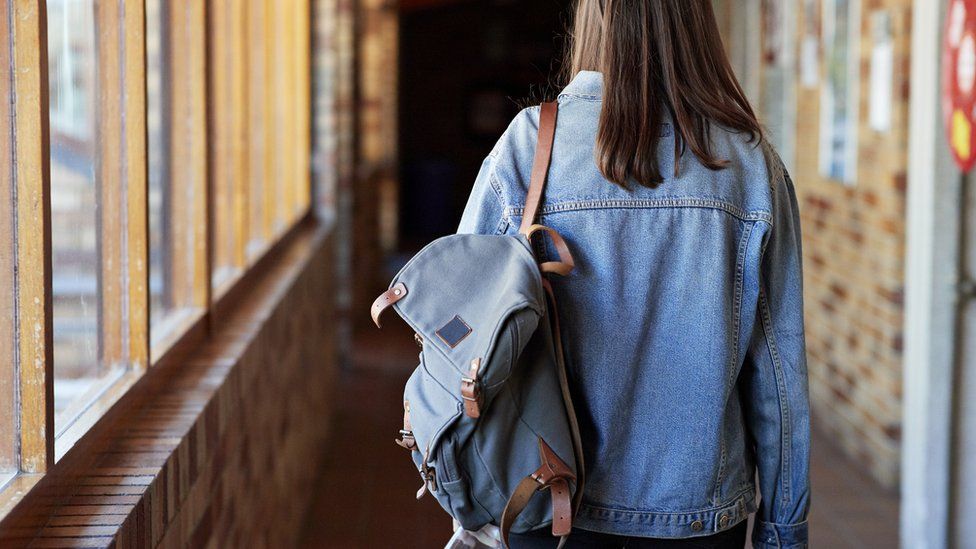 Concerns have been raised about the impartiality of an Ofsted review into claims of sex abuse in schools.
The government ordered the review after thousands of anonymous allegations of abuse in schools were posted on the Everyone's Invited website.
But the head of the largest teaching union says education watchdog Ofsted is unable to conduct an impartial review.
However, the Department for Education said Ofsted would ensure a wide range of expertise informed its work.
The mostly anonymous testimonies of abuse and misogyny started emerging mainly from within private schools but thousands of allegations have since been attributed to pupils from state schools and colleges as well.
Ofsted was asked to conduct a review into safeguarding policies and practices on sexual abuse in both state and independent schools in England.
But National Education Union (NEU) joint general secretary Dr Mary Bousted says the watchdog is not best placed to conduct the review.
"The Department for Education wants an inquiry that it can control, so it overuses Ofsted for a whole manner of inquiries because it has a close relationship with Ofsted and can control the results of that inquiry and the recommendations," she said.
Part of the inquiry's remit is to investigate whether Ofsted and the Independent Schools Inspectorate (ISI), which inspects private schools, have been robust enough in their monitoring of schools.
But Dr Bousted said "What is being asked of them is something they have failed to do over decades.
"Why the government thinks that they are the correct bodies to do this investigation and to make these recommendations, I simply do not understand."
Until recently, the Department for Education commissioned Ofsted to monitor the ISI.
But a letter from the government seen by the BBC's Newsnight programme said Ofsted's powers to investigate whether private schools were meeting all of their statutory obligations towards pupils were being removed, despite warnings about the impact this might have on safeguarding.
Labour MP for Birmingham Yardley Jess Phillips also has concerns that Ofsted is conducting the review - and that Dame Christine Ryan, who chairs the education watchdog, has strong links with the ISI, as its chief inspector up until April 2017.
"There is an enormous conflict of interest," Ms Phillips said.
"And it is just another example of marking your own homework.
"The Department for Education, they need to admit that something has gone wrong here and that they have had a responsibility that they did not act on.
"The reason that the Department for Education commissioned this review is because it was in the public eye, it was at the peak of public interest in response to various issues.
"The government promised to collect this data and do similar reviews five years ago."
Ofsted said it had visited more than 30 state and private schools and colleges for the review, speaking to dozens of staff and nearly 1,000 pupils.
"We asked how well systems of support and response work when incidents are reported," an official said.
"We also asked about wider issues, from lessons in the classroom to culture in the corridors, to find out what barriers may prevent young people from reporting abuse in the first place.
"We are also considering the role of inspection and whether our work, and that of ISI, could be improved in this area."
A Department for Education official said it was "vital that any allegations are dealt with properly".
"Crucially, Ofsted will work with representatives from social care, police, victim support groups, education leaders and the Independent Schools Council to ensure a wide range of expertise inform their work," the official said.
Ofsted is expected to complete its review by the end of this month.