Parents' fears over sexting and abuse among teenagers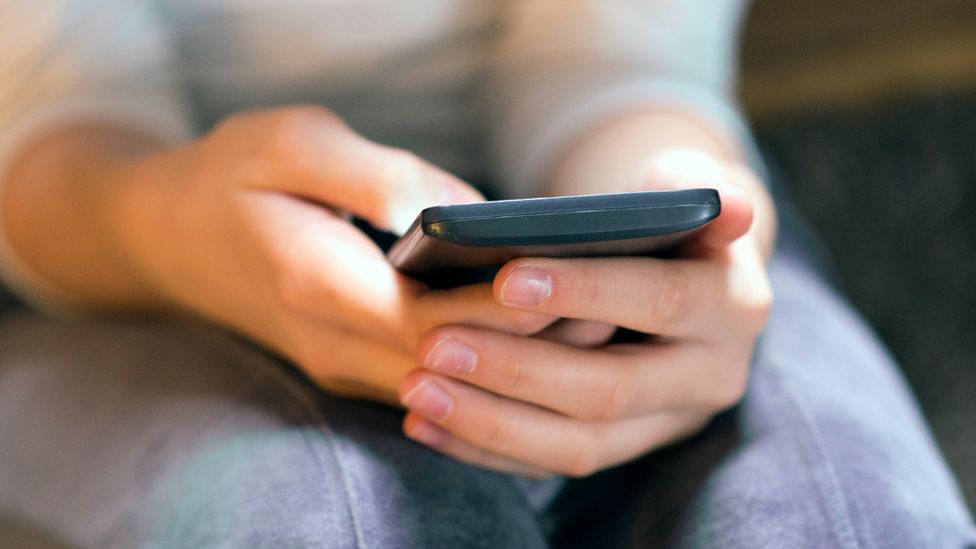 A vivid picture of sexual assaults and harassment in teenagers' lives has been laid bare in recent months but parents rarely speak about the emotional turmoil they face.
Here, two of them tell their stories.
Andrew (not his real name) felt alone and helpless trying to comfort his daughter after she was humiliated and assaulted. Like many teenage girls, she was put under pressure, manipulated and coerced.
"She was encouraged to take semi-nude photos and then she sent them to this boy but something happened and he bandied them around the whole school."
After that he says his daughter was ridiculed and harassed and it affected her mental health. "She didn't want to go to school. She didn't want to get on the bus because she had to put up with the looks, the comments."
Andrew says the school didn't seem to know how to handle it. "They've never got to the root of it all. They don't know what to do."
They suggested the family report the incident to the police but his daughter didn't want to reveal the name of the perpetrator. And it wasn't just sexting and online humiliation that pushed her mental health to the brink.
Another time when Andrew's daughter was out with friends, a group of boys bullied them and she was forced to carry out a sex act before they would let her go.
Soon after, his daughter began self-harming and one evening, he found a note that made him fear she had taken an overdose.
"It's so shocking to get something like that. Fortunately, it never happened but it was a cry for help. To think that your child is going through that sort of crisis... you feel useless; you feel like there's nothing you can do to help."
Andrew wants more to be done at a national level to tackle the problem. "It's a real worry and it's casting a long shadow over parents, families and their children's education. Obviously, we have a responsibility as parents but the help has to come from somewhere else, as well."
He suggests an independent agency should be set up to speak to children in schools about these issues, taking the pressure off teachers. And Andrew says schools should have zero tolerance when dealing with sexual harassment.
"It's like you're under a microscope at school every single day. Girls are so conscious of what they have to look like and what they have to be like."
His daughter has received counselling and is getting better, slowly building up her resilience. But he says she remains fragile, and he worries the incidents will always haunt her.
"As a parent you have that constant worry - what's going to happen today? Who is going to say what?"
'My son watched porn at 11'
Ann (not her real name) was shocked when she found her son's internet search history. "It was completely clear to me what he'd been looking at. I felt disgusted, repulsed."
It wasn't the first time she had found out that he was viewing pornography online. The first time he was only 11.
Like many families they had parental controls in place, but their now teenage son could work around them. Her older children had grown up without smartphones, but now her son could easily access pornography.
They spoke to him as parents and explained why they thought it was inappropriate - and unreal. Then Ann found he'd been viewing more material on different platforms.
"He's lovely, chatty and friendly - just a smiley, sociable, ordinary kid. In some ways I didn't blame him because it's just there. But on the flip side, we'd already spoken to him after the first lot."
His dad had said it could be degrading to women, and Ann talked to her son about how porn was not a realistic representation of what happens in a loving, intimate relationship.
She told her son: "You might look at things or be shown things that some women won't even do."
Ann worries about what this will mean for her son's expectations of girls and women. "I just worry it makes women look as though we're just there for sex."
His visits to free-to-view porn sites led to a stream of messages. She says he was getting emails from women - "very inappropriate stuff".
She fears his formative teenage years are fundamentally different from a generation ago because it has become so hard to prevent under-16s seeing pornography.
"I honestly can't say what the impact will be. But the whole of society is handing it to them because nothing is done about it."
Ann has tightened controls at home and is constantly vigilant but worries her son now secretly finds ways around those restrictions.
"He has friends who have unlimited data so they just give him a [wi-fi] hotspot. You wouldn't hand a magazine to a young child, and the impact of a moving image is greater than a photograph."
She hasn't talked to any other parents but suspects many are grappling with the same difficulties. "It's like a silent epidemic because nobody really talks about it. It's like a shame, an embarrassment, but in some ways it shouldn't be."
BigTalk Education is a social enterprise that works with schools to deliver age-appropriate relationship and sex education, as well as guidance for teachers and parents.
Its founder, Lynnette Smith, says discussions on consent should begin with children as young as three or four. She has a number of tips for parents about speaking to their children about their bodies and their relationships.
It's never too early to talk about these issues if it's done in an age-appropriate way. "Start with little conversations when they begin to ask questions."
Aim to reinforce the message regularly that children and teens can come to you with any questions.
Reassure them about body image to build their confidence. Lynnette says pressure to send nudes is far more common than most parents realise.
Discuss issues such as consent from an early age, with simple messages that no-one should touch their body unless they want them to. "It's no good starting sexual consent at 13 or 14 - it needs to start 10 years before that."
Don't assume that younger children won't have some awareness of sex and relationships if you have never spoken to them about it. They will hear things from other children, so better to discuss "in a gentle, calm context of respectful, loving, caring, adult relationships".
Don't assume older children will have been taught everything in school. Lynnette says parents shouldn't be afraid of asking children what they have covered in school. "We can't leave it to them researching their own information online via pornography."
Make time to talk to your child. Ask questions about who their friends are at school and who their friends are online. "We're paying the price of not having spoken to our children as they're growing up."