A-level results: Students have been treated fairly - watchdog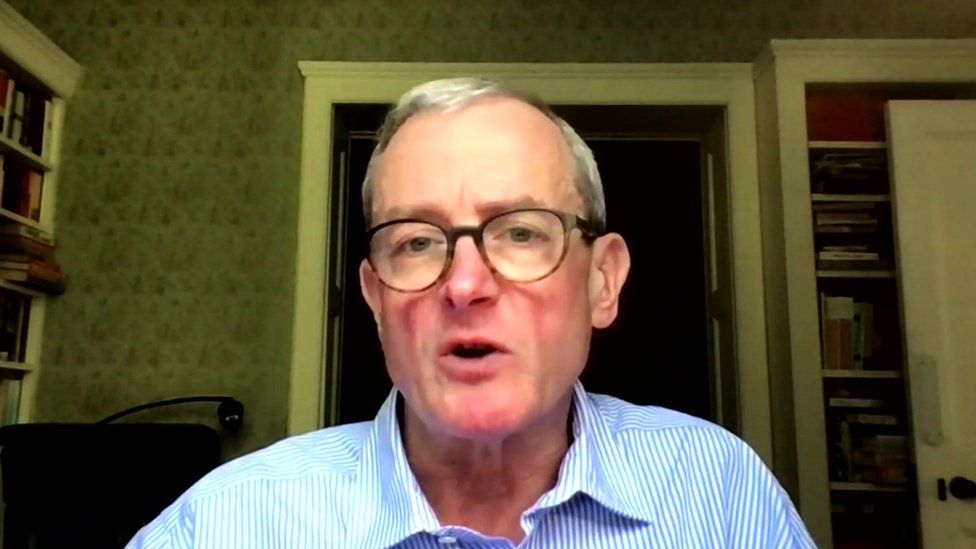 Students getting results this week can feel satisfied that their grades are fair, the head of the exams watchdog has said.
Simon Lebus from Ofqual - which oversees exams in England - strongly defended the system for deciding A-level and GCSE results this year.
He said teacher assessments give a "much more accurate reflection" of what students can achieve.
But he said while pupils can appeal a teacher's judgement, the bar is high.
Students will get their A-level and confirmation of their Scottish Higher and Nationals results on Tuesday, and GCSE results on Thursday. Grades have been decided by teachers' estimates, by looking at various pieces of work and mock exams over the past year.
It is different to last year's controversial system, which caused chaos by using an algorithm and was eventually scrapped.
Mr Lebus, whose job it is ensure there is not a repeat of last year's fiasco, told the BBC that this system gives a better overall view of students' ability.
"Exams are a bit like a snapshot, a photograph - you capture an instant," he said.
"Whereas teacher assessment allows teachers to observe student performance over a much longer period, taking into account lots of different pieces of work and arriving at a holistic judgement."
He said Ofqual wanted a system where every student has a fair chance to show what they can do, and "I'm very confident that when they get their grades on Tuesday and Thursday this week they'll be able to feel satisfied that that's happened."
He reassured students that there have been three stages of checks, including Ofqual checking the policies that schools have for awarding grades and exam boards looking over the grades.
Each teacher's grades have also been checked by another teacher as well as the school principal, Mr Lebus added.
Students who are unhappy with their grades are able to appeal on two grounds - either because of administrative problems for example work being lost, or disputing a teacher's judgement.
But Mr Lebus said the bar for proving a teacher gave an unfair grade is "substantial". "They'll have to have very solid grounds for thinking something's gone wrong," he said.
There will also be the opportunity to take exams in the autumn.
The Ofqual chief added that he understood young people were anxious, but "they should feel proud of the fact that they reflect the reality of what they've achieved in remarkably difficult circumstances".
A-level students in England, Wales and Northern Ireland will get their results on 10 August, while those in Scotland will receive their Scottish Higher and Nationals results.
GCSE results will be give to students in England, Wales and NI on 12 August. Results day for the equivalent exams in Scotland is 10 August - although students were told their provisional results in June.
BTec students will also get their results on 10 and 12 August.
What questions do you have about this year's results?
In some cases your question will be published, displaying your name, age and location as you provide it, unless you state otherwise. Your contact details will never be published. Please ensure you have read our terms & conditions and privacy policy.
Use this form to ask your question:
If you are reading this page and can't see the form you will need to visit the mobile version of the BBC website to submit your question or send them via email to YourQuestions@bbc.co.uk. Please include your name, age and location with any question you send in.