Quarter of a million pupils to join BBC's Share Your Story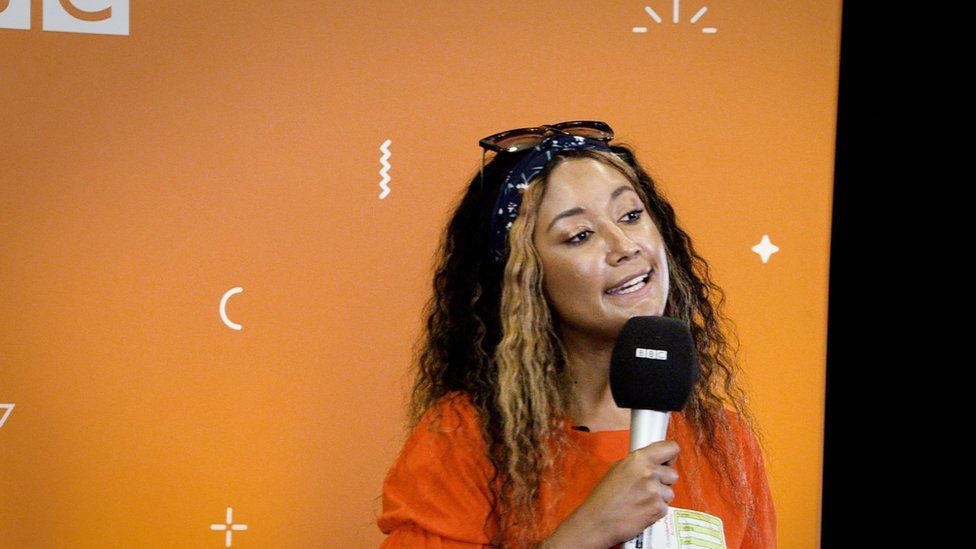 Some 250,000 school pupils will be supported to tell their own stories in a BBC scheme to improve their well-being and story-telling skills.
It aims to build pupils' confidence and resilience and improve learning as well as relationships within schools.
Director general Tim Davie said the BBC had a history of supporting education.
"The BBC has played a vital role in education throughout the last century - from Children's Hour broadcasts in 1922, introducing the BBC Micro computer to schools in the 1980s, to supporting an entire nation of home learners during the coronavirus pandemic," he said.
"In 2022 - our centenary year - we will harness the unique power of the BBC to provide educational support to inspire millions of children and students across the UK.
"Hundreds of thousands of school children will be visited by BBC stars and staff, and all educators and students will gain access to cultural treasures in our digitised archive to aid their studies."
BBC Radio 1's Breakfast programme host Greg James said: "Telling stories is what humans are best at.
"Whether it's brilliant novels, hilarious comedies or just a good old gossip, stories make the world go round.
"I'm looking forward to sharing my own story with young people and helping them develop the skills and confidence to tell their own, because storytelling is one of the most enjoyable things you can do with your brain."
The BBC has teamed up with the National Literacy Trust, oracy charity Voice 21 and the British Film Institute's Into Film programme.
Pupils will be supported to tell their own stories in class, in the form of a poem, a rap, a film or a speech.
Then BBC hosts will conduct a series of interactive assemblies in which BBC stars and staff reveal how they have overcome challenges.
And some of pupil's stories will be showcased at BBC Share Your Story events, to inspire other young people.
One teacher involved in a pilot at a school in Runcorn, Cheshire, Sarah Reardon, said: "It's just been such a great way to build relationships between the students and the teachers.
"A student has shared their story with you, and you've built a completely different type of relationship with them, and suddenly they're working very hard in their lessons."
Emily Kasriel, who is leading the initiative, said: "Stories help us make meaning of the world around us, our past and where we might go in the future.
"Sharing stories helps us to build connections and fosters trust between us - and allows us to discover ways we are similar and different from others, as well as helping us all develop greater resilience.
"Plus, of course, storytelling is at the heart of the BBC.
"So it feels exciting and fitting to be rolling out the project to schools across all four nations to mark the BBC's centenary."
Throughout 2022 more than 100 student stories will be featured across the BBC via BBC Young Reporter.
As part of the centenary celebrations, the entire digitised BBC broadcast archive is being made available to students in formal education in the UK.
The millions of TV and radio programmes - from Planet Earth and Tomorrow's World to BBC Radio 4's The History of the World in 100 Objects - include interviews and features with almost every major cultural, artistic, political and sporting figure of the last century, as well as influential dramas and landmark comedy programmes.