First-in-family female graduates earn less - study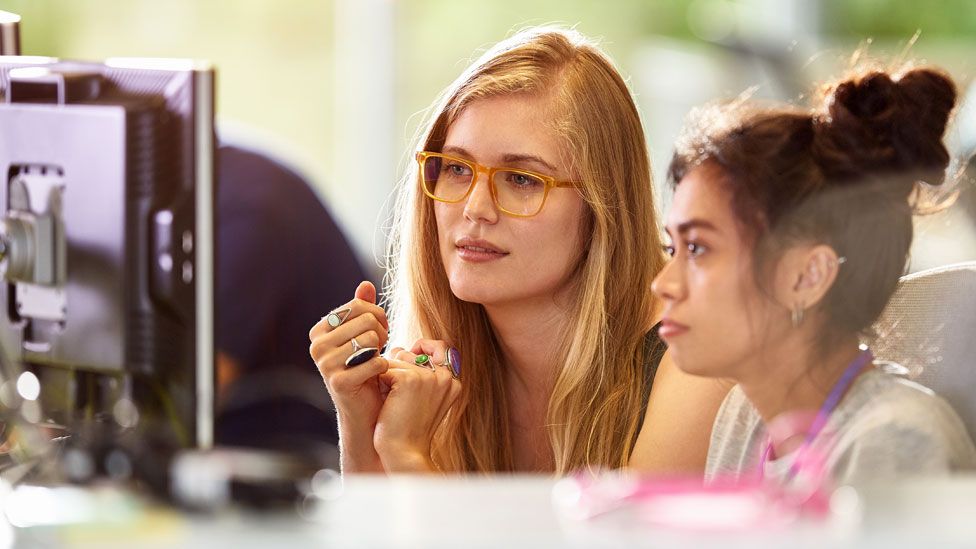 Women who are first in their family to go to university earn significantly less than those with university-educated parents, research suggests.
They were less likely to attend an elite institution but more likely to work in jobs below their qualification level, it found.
They tended to have lower grades but be committed to working hard, University College London researchers said.
UK universities are to face new targets on dropout rates and salaries.
"A student's outcome after university needs to be as important to providers as a student's grades before university," she said.
The UCL study, funded by the Nuffield Foundation, analysed data on 7,700 participants of a longitudinal study following of a group of people, born in 1989-90 in England, since secondary school.
It found women graduates in their mid-20s whose parents had not been to university earned 7% less than those whose had.
They earned about £2,000 less a year than more advantaged female graduates, who are on a salary of £27,000.
Unlike first-generation male graduates, first-in-family female graduates have, on average, lower pre-university educational attainment than their female peers with at least one graduate parent.
are less likely to attend a more selective university
are 4% more likely to drop out
tend to work in smaller companies and in jobs that do not require a degree
are more likely to become mothers by the age of 25
Lead author Dr Morag Henderson said universities should target first-generation students in their recruitment and ensure there were systems to support them at university.
"We recommend that universities target some of their successful mentoring schemes specifically to first-in-family students to reduce the risk of dropout," she said.
The targets for entry into well paid jobs for those from disadvantaged backgrounds should also apply to first-in-family undergraduates, Dr Henderson added.
Nicola Dandridge, chief executive of the Office for Students, said the despite the progress made, these figures on pay show there is still a long way to go.
"A university education should open doors for students from all backgrounds, and a pay gap of this size for women who were the first in their family to go to university demonstrates the need to maintain focus on supporting students throughout their courses and as they look towards life after graduation.
"Universities and colleges should pay close attention to their graduates' next steps, and make use of data such as this to ensure that they have measures in place to target support for their most disadvantaged students, and to help women of all backgrounds move into rewarding careers," she added.