Schools in England given guidance to avoid biased teaching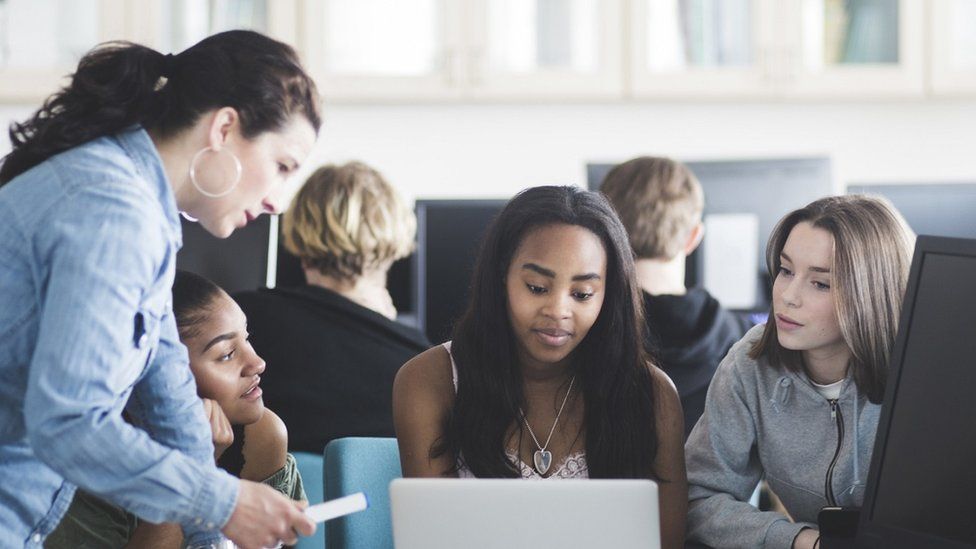 Schools in England are being reminded to teach sensitive issues in a non-biased way, under new guidance.
It aims to help teachers cover complex topics, such as the history of the British Empire or the Israeli-Palestinian conflict, without pushing one political view over another.
There is also a warning against teachers expressing their own views.
Education Secretary Nadhim Zahawi says no subject should be off limits, but teaching must be impartial.
The promotion of partisan political views in class is unlawful under the 1996 Education Act.
This means that where teachers present controversial political views in a lesson, they must offer a balanced overview of opposing views.
The Political Impartiality in Schools guidance, published by the Department for Education on Thursday, asks schools to think carefully when planning lessons and choosing class materials.
It draws a distinction between subject areas which may be part of teaching, such as racism or colonialism, and promoting support for campaigning groups, such as Black Lives Matter.
It urges teachers not to offer their own political views in class.
Schools are also being asked to listen and try to resolve any concerns raised by parents who feel their children have been exposed to an uncontested political view.
Schools in England have been quietly navigating their legal duty not to promote partisan political views for decades.
So be in no doubt this is a very deliberate intervention by the government which sends a signal of greater scrutiny in future.
Why now? This is the era of so called "culture war", where polarised views are played out in shouting matches on social media.
Issues like climate change, racial injustices past and present, and food poverty are in the media streams of teenagers, not least through their heroes and influencers.
There are also the long-standing issues schools have to navigate, such as the tension between Israel and the Palestinians.
The question is whether this guidance will cool or fan the flames the next time a row blows up about what has, or hasn't, been said in a classroom.
Ben Miskell, a citizenship and politics teacher, says teachers continually investigate contrasting views and points of difference and help students gain skills in interpreting the political material they receive in a range of formats.
"Teachers I come into contact with across the country in my role as an ambassador for the Association for Citizenship Teaching (Act) are all doing the same thing.
"It is rare for impartiality not to be seen, and where it is this is normally down to lack of training."
National Education Union joint general secretary Dr Mary Bousted says there is already sufficient guidance under the Education Act.
The new guidance adds "new layers of mystification and complexity" and could increase uncertainty and put schools off engaging with political issues, she says.
Association of School and College Leaders general secretary Geoff Barton welcomed the guidance, saying it comes at a time when "young people are exposed to a swirl of misinformation online, and an increasingly toxic discourse on social media".
Act chief executive Liz Moorse said training was needed for teachers to become confident in teaching about political issues and remaining impartial.
"Good citizenship teachers do this. But often we find teachers, in particular non-specialists, are concerned about getting this wrong at present."
She added that if young people were not able to learn in a safe classroom space, they would do so unmediated through the internet with its "proliferation of misinformation and conspiracies".