Election 2015: Are you the ultimate election geek?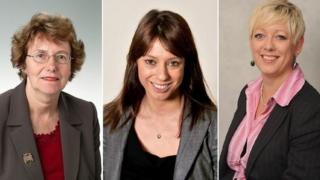 BBC News is looking for the biggest amateur general election nerd.
Do you know somebody with a stack of Vacher's Quarterly proudly on their shelf? Are you the kind of friend who can recite swing percentages when discussing polls?
What question would you put to somebody else to test their polling day trivia?
Jeremy Vine has already set tt five questions, with the answers available here, but do you have a question for Jeremy?
We will be posting your questions on Twitter, and putting them to Jeremy Vine, to sort the ballot savants from the referendum pretenders.
If you have an election brain-teaser, email it to haveyoursay@bbc.co.uk, send it to us on WhatsApp +44 (0)7525 900971 or follow us on Twitter and post your question using #bbcelectiongeek