A27 and A358 road cash to fund rail fare freeze, Labour says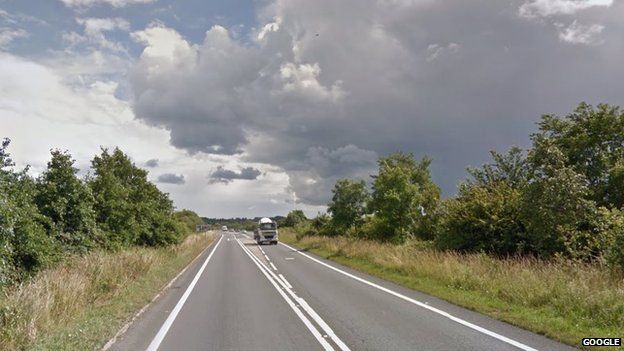 Plans to upgrade two major roads in southern England could be "delayed" to fund a one-year rail price freeze, the Labour Party has said.
Some £200m from the A27, and the A358 projects will be diverted to deliver their manifesto pledge.
Nick Payne, from the Road Haulage Association, described the news as "disappointing".
Conservative candidate Simon Kirby tweeted he is "outraged" Labour is diverting cash for "vital" A27 works.
Mr Payne, who is regional director for the Midlands and Western area, said a country's road system can attract investors or deter them.
"Britain can be 'open for business' but if our network is physically crumbling and increasingly at a standstill, investors will look elsewhere."
But Green Party transport spokesman, Rupert Read, said it would put the road construction budget "on ice" as "we don't need new roads".
"We need an expanded and improved rail system, in public hands, which again, we and not Labour are offering," he said.
Labour leader Ed Miliband said the party also intends to bring in a new national rail body to oversee and plan for the railways and give users a greater say in how trains operate.
The measure would also see passengers get the right to the cheapest fare.
The party said the cost of capping rail fares would be paid for by "delaying road projects on the A27 and A358", where the economic case is still uncertain".
Under government plans released in December, work on the the A27 would include a new bypass at Arundel, plus further changes around Worthing, Lancing and Lewes.
Work to the A358 between Taunton and the A303 was also announced at the same time as part of a £15bn package of road improvements.
Related Internet Links
The BBC is not responsible for the content of external sites.