Ed Miliband Jewish slur candidate suspended by Conservatives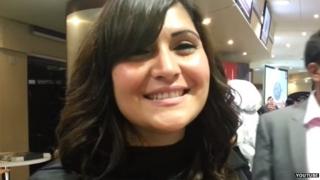 A Conservative local election candidate who said she could never support "the Jew" Ed Miliband has been suspended.
Gulzabeen Afsar, a council candidate in Derby, made the comment on Facebook.
In a post, she said: "Just can't take Mr Ed Miliband seriously!" and later said: "Never ever will I drop that low and support the Al Yahud!". Al Yahud is Arabic for "the Jew".
The Conservative party said her comment was "offensive and wrong" and a full disciplinary hearing would follow.
In a statement, Philip Hickson, chairman of the local Conservative association, said: "There is no place in the Conservative Party for these comments or attitudes either in Derby or anywhere else.
"The comment was offensive and totally unacceptable and cannot be tolerated under any circumstances."
Ms Afsar, who is thought to have made the comments over the weekend, apologised soon after and removed the post.
She will still appear on the ballot paper on 7 May marked as a Conservative candidate.
Labour leader of Derby City Council, Ranjit Banwait, said he had been "deeply troubled" and "horrified" by Ms Afsar's comments.
In a letter to the Conservative party, he said: "This is not about politics, but about setting standards which are acceptable.
"It goes without saying that the conduct she has displayed is dismally below that which we expect from councillors within our political groups."