General Election 2015: Time to decide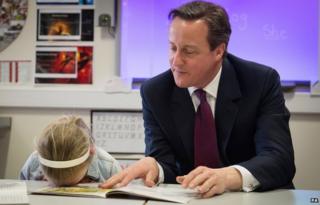 So here we go then. After months of campaign grid planning and fine-tuning of election coverage, polling day is almost upon us.
Where have all those weeks gone?
It has been a fascinating - but at the same time, strangely dull - affair. A stage-managed, strait-jacket election.
No leader walkabouts as such. Twitter has been a virtual no-go zone for many candidates desperate to avoid making an indiscreet comment.
Maybe it's easy to understand why.
With the polls between the two main parties so tight, no election strategist wants their careful plans derailed. A political storm on social media takes two to three days to repair.
With the exception of an appearance from comedian Eddie Izzard, there's also a sense that this election's lacked a touch of the razzle-dazzle.
Where are the election posters? I've seen a few in farmers' fields, but in urban areas there appears a reluctance by voters to display posters in their windows.
And when was the last time you saw election posters on lampposts? Apparently, planning laws to outlaw fly-posting have also deterred party activists.
Keith Vaz always brings a touch of Bollywood glamour and noise to his campaigns in Leicester.
Yet there was a complaint that the loud speaker noise from his election Vazmobile was simply too loud. I'm told it's being looked into by Leicester City Council's noise and pollution control team.
Ed Miliband and David Cameron have made campaign visits to the East Midland marginals. In fact, George Osborne has targeted the region so much, I wonder if he has a secret hideaway here!
But other party leaders have been notably absent: no Nick Clegg, no Natalie Bennett and - surprisingly - no Nigel Farage, except for a fleeting stopover in Boston in Lincolnshire.
The reality is they've had to concentrate on the priority seats they need to hold or hope to win. If that doesn't include the East Midlands, that's tough.
So what is this election about?
One of the last of East Midlands Today's TV debates pitched together two politicians who rarely stick to the party script and rehearsed sound bites: former Tory Chancellor of the Exchequer Kenneth Clarke and Labour's John Mann. Time for some home truths maybe?
Ken Clarke told our BBC Sunday Politics programme that the economy will take longer to be cured.
"The reason why everyone feels disappointed is that people are not as well off as they expected to be," he said.
"People ask why haven't you sorted it all out by now, why aren't my wages rising in the way they used to?"
As for John Mann: "The Tories' policies just aren't working and the low pay we've seen across constituencies like mine is a fundamental part of that weakness. People aren't spending in the local economy."
Philip Smith, the Lib Dem candidate hoping to take Ashfield from Labour, said: "We've got to invest and back the sort of programmes inspired by Lib Dems in the Coalition, such as City Deal".
Over to you
Alan Graves, chairman of UKIP in the East Midlands, said this election is about Europe and jobs.
"The other three main parties are pro-EU. We actually want to come out of the EU but that doesn't mean we'll stop trading with the EU," he said.
And the Greens' Kat Boettge is the party's election co-ordinator in the East Midlands.
"People are looking for an alternative and we are offering that," she said. "We stand for the common good."
The polling stations open from 07:00 BST on Thursday. It's now over you.