Election 2015: First female MP for Cumbria seat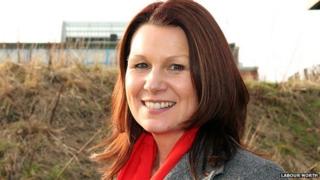 There have been few election surprises in Cumbria constituencies, although the region voted in its first female MP.
Workington remained in Labour hands, with Susan Hayman replacing Tony Cunningham, who had stood down.
Elsewhere, the party kept control of Barrow and Furness and Copeland, and the Liberal Democrats kept control of Westmorland and Lonsdale.
The Conservatives held on to Carlisle and Penrith and the Border, where Rory Stewart increased his majority.
It rose to 19,894 from 11,241 in 2010, mainly at the expense of the Liberal Democrats.
Mr Stewart said: "People are not as gloomy as some people thought. A lot of the election campaign was fought on the idea that everything was gloomy, everything was bad but I think that actually things are going in the right direction."
'Role model'
Mrs Hayman got 16,282 votes, down from 17,865 in 2010, but increased her majority which she said she was "very pleased about" as a new candidate.
She said: "I am very proud, very privileged and really excited about the challenge ahead.
"I'm just looking forward to the job in hand now and doing the best for the people who voted for me and for everyone in the constituency, whether they voted for me or not.
"If women are going to do well in the world of politics they need strong role models and I want to be a strong role model for young women who want to move forward in this sort of career."
Local elections have also taken place for Allerdale, Barrow in Furness, Carlisle, Copeland, Eden and South Lakeland councils. There was also a ballot for an elected mayor in Copeland.
You can follow the results on our election live service.