Election 2015: Send in your general election questions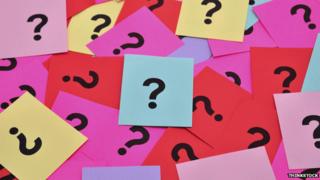 As polling day fast approaches, the BBC's Scotland 2015 programme is holding its final election debate featuring politicians answering your questions.
Representatives from Labour, the Liberal Democrats, the SNP, the Conservatives, Scottish Greens and UKIP will be in the studio panel.
Presenter Sarah Smith, who will be chairing the debate, will put the questions you send in to the six guests.
The politicians will tackle a range of subjects including the economy, welfare, defence, taxation, pensions and immigration.
Email your questions to Scotland.2015@bbc.co.uk - Please put "election debate" in the message field.
You can also post questions on social media by going to Scotland 2015's Twitter page @BBCScot2015