Election 2015: Diverse Cymru on Tory support letter 'in error'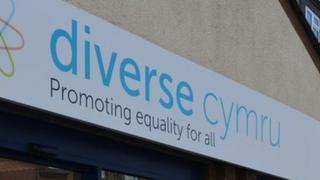 A Welsh charity has said it was wrongly included as a signatory to a letter supporting the Conservative Party.
The Daily Telegraph printed a letter from 5,000 small business owners on Monday morning.
Diverse Cymru said it was included "in error" and has asked the party to remove it from the list.
The charity's chairman Keith Dewhurst is a Conservative parliamentary candidate but Diverse Cymru has no political affiliation.
The letter called for the Conservatives to be "given the chance to finish what they started" and said the coalition had kept the UK "open for business" by keeping interest rates and inflation low and tackling the deficit.
But Labour said the Tories "let down" small firms by failing to boost finance.
The Conservatives have been asked to comment.