Nick Boles on cancer recovery and standing for re-election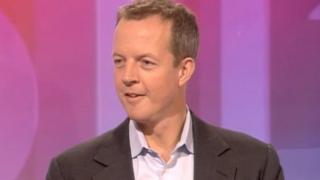 A former Conservative minister who has spent six months being treated for cancer has told why he plans to stand again in the 8 June general election.
Nick Boles, who has been undergoing chemotherapy for a tumour in his head, says Theresa May and his local party association urged him to fight for his Grantham and Stamford seat.
He says he hopes to be back to "full strength" by the end of the summer.
Mr Boles was first elected to Parliament in 2010.
It is the second time in 10 years the former skills minister has been treated for cancer - in 2007 he was diagnosed with Hodgkin's lymphoma.
Writing in The Times, he says this time he feels "fortune has smiled on me" because after only two rounds of chemo, "scans showed that the tumour in my head had gone, a result that seemed to astound my consultant as much as it delighted me.
"And apart from persistent nausea and fainting a few times (quite a sight when you are 6ft 5in), I also avoided some of the worst side-effects that many chemo patients have to endure."
He writes that it was while he was in hospital having undergone a stem cell transplant he learned that Mrs May had called a general election.
"I spent the rest of that day talking to my husband, family and close friends about whether I felt strong enough to stand again," he said.
"I also talked to the chairman of my local Conservative association, whose wife has been going through various treatments for cancer for well over a year, and he was very encouraging.
"Finally I checked with No 10 and got a lovely message back from Theresa May's team saying that while I might not be able to be the most energetic candidate, I was still the only person they wanted in the job.
"So with the unanimous support of my local party members, I am standing again on 8 June, a shadow of my former self, but hopeful that, in a few months, if re-elected, I will be strong enough to resume my duties as member of parliament for Grantham and Stamford with renewed vigour and commitment."
The other declared candidates for Grantham and Stamford are Barrie Fairbairn for Labour, Anita Day for the Lib Dems and Rebecca Thackray for the Greens.