General election 2017: Lib Dems would end public sector pay squeeze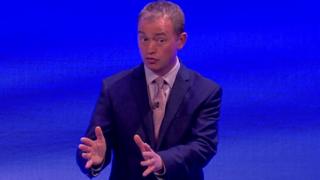 Nurses and teachers could be £780 better off by 2021 as part of Lib Dem plans to help struggling workers.
The party wants to abolish the pay cap on the public sector, which limits pay rises for staff in schools and hospitals to 1% per year until 2020.
Leader Tim Farron accused the Tories of treating health workers "like dirt".
Labour's leaked manifesto hinted at ending the pay cap, while the Tories said voting Lib Dem would lead to Labour wrecking the finances.
The Lib Dems have also announced they would scrap the two child limit on payment of child tax credits, which came into force last month.
The policy has caused controversy because it requires women seeking benefits for a third child, as one of the eligibility criteria, to prove they were rape victims.
Speaking to the Royal College of Nursing conference in Liverpool, Mr Farron said his party would give the health service the funding it needed by adding 1p on income tax in order to raise an extra £6 billion.
He said the Liberal Democrats were offering to invest far more than any other party and unlike any other party the investment was "costed and believable".
'Brexit squeeze'
Promising to restore bursaries for students nurses, Mr Farron said that some nurses had been forced to use food banks.
He went on: "And you find a prime minister who thinks that's somehow not an issue, it feeds into a narrative of this Conservative government treating nurses like dirt and I will not have it."
Under new plans to be unveiled in their forthcoming manifesto, the Lib Dems said the end of pay restraint would result in an average additional pay rise of £779 for staff by 2021.
Former business secretary Sir Vince Cable said: "Public sector workers are facing a double blow at the hands of this Conservative government, with years of pitiful increases to pay combined with a Brexit squeeze caused by soaring inflation.
"Our NHS and schools are already struggling to recruit the staff they need. Living standards are falling, prices are rising and nurses are going to food banks - but Theresa May doesn't care.
'Repair finances'
Analysis by the party suggests a new nurse will be £530 a year worse off by 2021 if the cap remains, thanks to rising inflation, while a primary school teacher would lose £550 and an army sergeant £830.
Under Conservative policy, a 1% pay cap for public sector workers is in place in a bid to "protect jobs and repair the finances".
A Conservative spokesman said voting for the Lib Dems would "wreck our finances, risk our economic recovery and destroy the wages of ordinary working families across the country".
"The only way to deliver a strong economy which pays for strong public services is by backing Theresa May and her Conservative team," he added.
Labour has also announced NHS investment, with leader Jeremy Corbyn giving details to the Royal College of Nursing conference of plans to spend an extra £37bn on the NHS over the course of the next Parliament.
The Lib Dems said the restriction on tax credits to two children - with certain exceptions - "punished" families and would increase child poverty.
In what has been dubbed the "rape clause", rape victims have to fill out an eight-page form and have it validated by a health professional to receive extra benefits.
The Lib Dems said this was "bureaucratisation of the unacceptable" and must end.
"No decent government should force those of its citizens who have been victims of a traumatising crime like rape to go through this kind of process," they said.