General election 2017: Conservatives top donation list in first week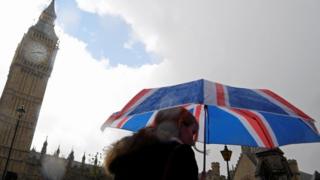 The Conservatives received the largest amount of money in the first official week of the general election campaign, followed by Labour.
The Conservatives were given £4.1m and Labour £2.7m between 3 and 9 May, according to the Electoral Commission.
Donations to the Lib Dems totalled £180,000 and for UKIP the figure was £48,000.
Parties standing in June's election have to submit details of donations and loans of over £7,500 on a weekly basis.
The Women's Equality Party reported a donation worth £20,544 - more than the Green Party, which received £15,000.
The UK Independence Party (UKIP) also reported a loan of £10,000.
Who gave the most money?
The largest single donation to the Conservatives was £900,000, made by John Griffin, founder of taxi firm Addison Lee.
Labour's largest donor was the Unite union, which donated £2.4m in total.
One non-party campaign group, the People's Assembly Against Austerity, was given £65,000.
Ahead of the 2015 general election, almost £2.5 million in donations were reported to the Electoral Commission in the first reporting period.
A total of almost £14.4 million in donations and loans were reported during the 2015 general election campaign.