General election 2017: Lib Dems warn over crime database access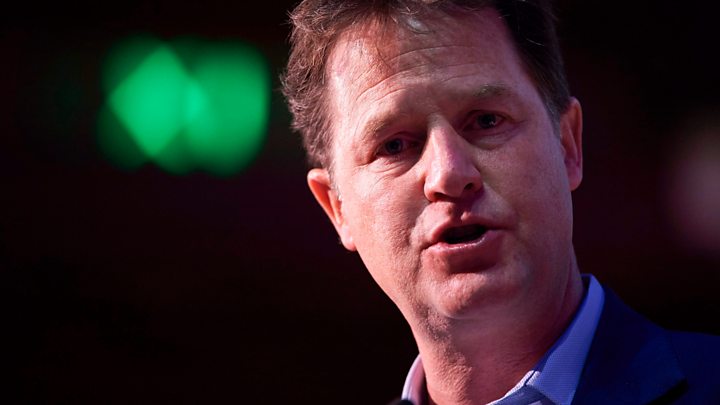 The UK could be "cut off" from an EU-wide crime and security database after Brexit, the Liberal Democrats have warned.
The party's Brexit spokesman Nick Clegg said losing access to the Schengen Information System would be "Euroscepticism gone mad".
The Schengen Information System allows police across Europe to access information on criminals and suspects.
The Conservatives said the Lib Dems were "peddling nonsense".
Under the Schengen Information System, which the UK joined in 2015, police and border forces in EU member states and four "associated countries" enter and receive alerts about wanted and missing people, as well as potential witnesses and items that could be used as evidence.
Both the UK and EU backed close cooperation on security matters when they outlined their Brexit negotiating strategies.
In the document setting out its negotiation aims, the government lists the Schengen Information System as an example of the "mutually beneficial model of cooperation" in the fight against crime and terrorism.
It said the UK would "continue to cooperate closely with our European partners" on security matters, and "negotiate the best deal we can with the EU to cooperate in the fight against crime and terrorism".
But Mr Clegg said countries must abide by EU data protection and privacy laws in return for access to the system - and to accept rulings of the European Court of Justice, which Prime Minister Theresa May has indicated the UK will not do.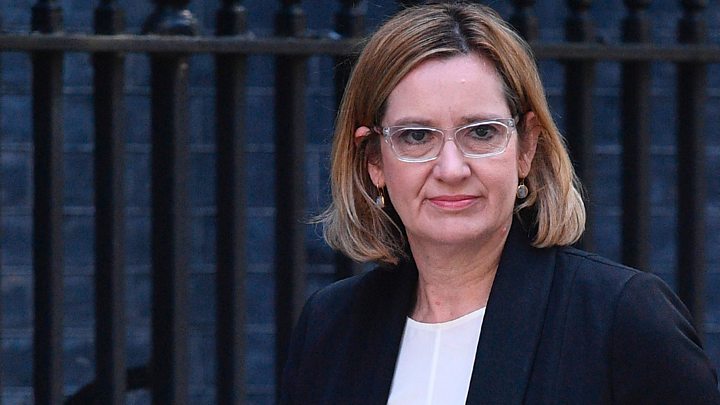 The former deputy prime minister told the Today programme that the database was "by far the largest and most sophisticated of its kind" and was accessed "16 times a second, on average" by UK officials.
"There's a huge difference between saying we want a deal and making a deal feasible and possible," he said.
"This is where I think the Conservatives need to stop, dare I say it, patronising people by constantly saying 'we'll sort it out - don't worry your pretty little heads'.
"Unless they have concrete answers on how your square the circle of wanting to have access to data which can only be legally both uploaded and accessed [if] all the participating countries abide by rulings from the European Court of Justice - however much people keep saying they want this to happen, it won't happen in reality."
He added: "We were told by Theresa May that this general election was all about Brexit and I think we now need to move beyond the clichés and 'Brexit means Brexit'... they could have said that they were going to find a way of abiding by rulings of the European Court of Justice as they apply in these areas, but they haven't."
The Schengen Information System is in use across the borderless Schengen area, with special arrangements for countries - like the UK - that are not part of the passport-free zone.
A Conservative spokesman said: "The Lib Dems are peddling nonsense - we've made clear that under Theresa May security cooperation will be an important priority in the negotiations, and it's not in the EU's interest to lessen that relationship."