Election results 2017: Lib Dems hold North Norfolk from Tories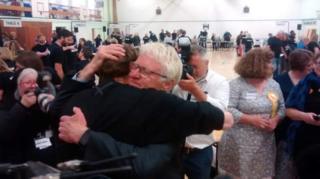 Norman Lamb has held the North Norfolk seat for the Liberal Democrats with a 10% increase in his vote.
Mr Lamb secured 25,260 votes compared with 19,299 two years ago.
Mr Lamb said he was "relieved and elated" by the result adding there was an "overwhelming imperative to negotiate a good Brexit deal".
Conservative James Wild, who finished second 21,748 votes, tweeted he was "proud to have stood for the seat I grew up in".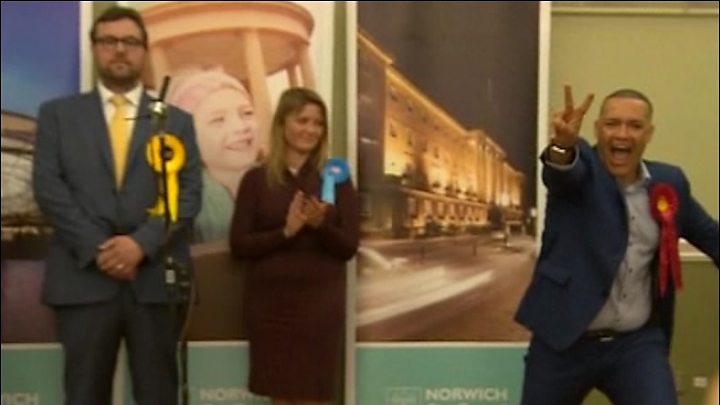 Elsewhere, Clive Lewis retained Norwich South for Labour with a majority of more than 15,000.
The Conservatives have retained Great Yarmouth, North West Norfolk, South West Norfolk, South Norfolk, Mid Norfolk and Norwich North.
Analysis: Deborah McGurran, BBC East political editor
It has been a shocking night for the Conservatives in this region while Labour celebrated three gains across the East.
The Liberal Democrats held on to their only seat but UKIP failed in their bid to regain Clacton.
Labour wrested Peterborough, Ipswich and Bedford from the Conservatives and returned thumping majorities in Luton North and Norwich South, where Clive Lewis's majority more than doubled.
Labour's biggest increase was in Cambridge where MP Daniel Zeichner in Cambridge took his majority from about 600 to 12,500.
The Conservatives' high point was regaining Clacton but elsewhere majorities were reduced across the board and they failed to take North Norfolk from the Liberal Democrats. Despite a concerted campaign by the Conservatives to take the seat, Norman Lamb held on with only a slightly reduced majority.
Elsewhere, it was not a good night for the Liberal Democrats, with both Bob Russell, in Colchester, and Julian Huppert, in Cambridge, failing to regain seats they once held.
UKIP's share of the vote has dropped by 14% across the region and the Liberal Democrats stayed stubbornly flat on 7%. Although the Conservatives' vote share did increase by 6%, it was overtaken by Labour who increased their share by 11%.
The map of the east remains resolutely blue but the night definitely belonged to Labour.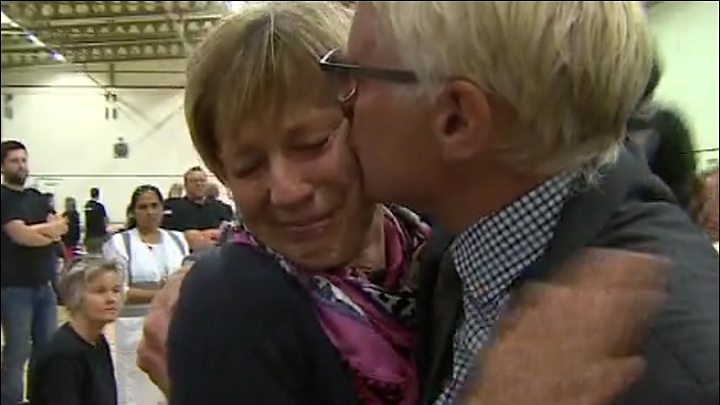 Sorry, your browser cannot display this content.