Election results 2017: Tory vote holds up across North Yorkshire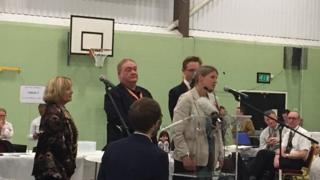 No seats changed hands overnight in North Yorkshire but Labour more than doubled its majority in York Central.
It is the party's only seat in North Yorkshire and Rachael Maskell took 65% of all votes cast in the city, giving Labour a majority of 18,575.
In York Outer the Conservative's Julian Sturdy saw his majority drop by almost 5,000 after a strong challenge from Labour though he retained the seat.
Turnout across the county was up around 5% on the 2015 General Election.
Mr Sturdy was not the only Conservative candidate to see his majority fall. Robert Goodwill was re-elected as MP for Scarborough & Whitby but his majority fell by more than 3,000 with Labour increasing its share of the vote by 6,000.