General election 2019: Labour increases majority in Portsmouth South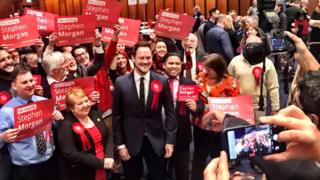 Labour bucked the national trend in Portsmouth South by increasing its majority over the Conservatives.
MP Stephen Morgan received 23,086 votes, representing a 7.6% increase on the 2017 election to 48.6%.
The Conservatives won Southampton Itchen by just 31 votes in 2017 but a 4.7% swing from Labour gave the Tories a 4,498 majority this time.
No seats changed hands in Hampshire, with the Conservatives holding 16 constituencies and Labour holding two.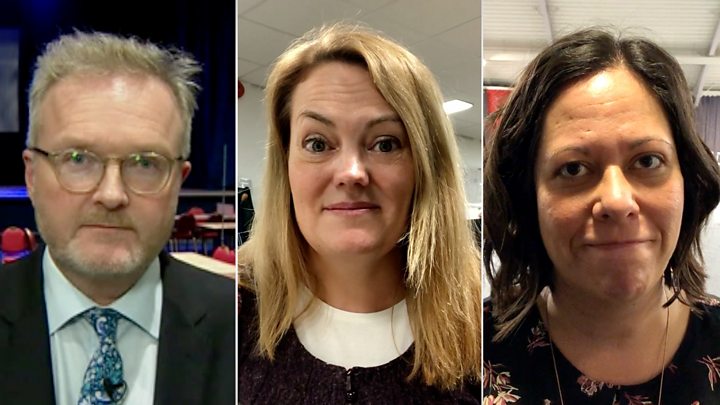 In Portsmouth South, Mr Morgan said: "I think being a local person that cares passionately about Portsmouth resonated really well on the doorstep... but clearly a bad result for Labour [across the county].
"I wanted to see a radical, transformative Labour government, there are lessons we've got to learn and we've got to take that back to the electorate and do lots of listening and maybe a little less talking."
Tory candidate Donna Jones, who came second, tweeted: "Thank you to the 17,705 people who voted for me.
"Your faith in me is humbling. Well done to Stephen Morgan, a good win. I wish him all the best as Portsmouth South's new Member of Parliament."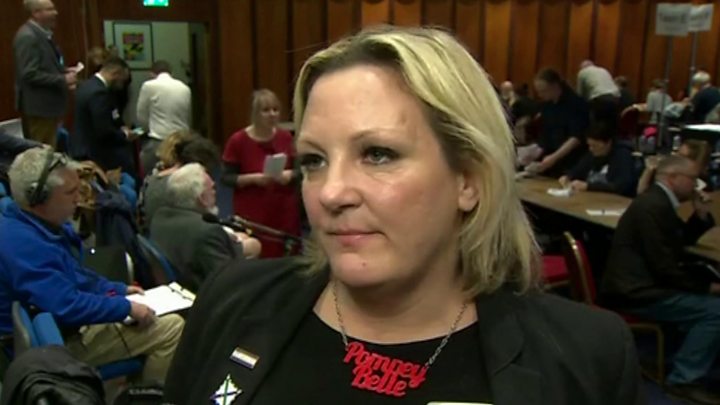 The Tories also won on the Isle of Wight with Bob Seely securing 38,190 votes, an increase of 4.9%.
In Winchester, the Conservative's Steve Brine managed to hold off a strong challenge from the Liberal Democrats whose share of the vote rose by 12.1% with its candidate Paula Ferguson.
Mr Brine beat Ms Ferguson by 985 votes which was a fall from his 2017 majority of 9,999.
The Conservatives increased its share of the vote in Fareham, Havant, Basingstoke, Eastleigh, Gosport, Portsmouth North, Hampshire North West and New Forest East.
However, despite winning, the party's share of the vote decreased in Romsey and Southampton North, Hampshire East, New Forest West and Meon Valley.
Labour held Southampton Test despite MP Alan Whitehead's share of the vote decreasing by 9.2%.
In Southampton Itchen, winning Conservative MP Royston Smith said: "This election made it clear that people were frustrated - they had their say on Brexit but the MPs and Parliament refused to deliver it.
"What I can safely say now... is we will honour the referendum and we will leave the European Union."