BBC News Humberside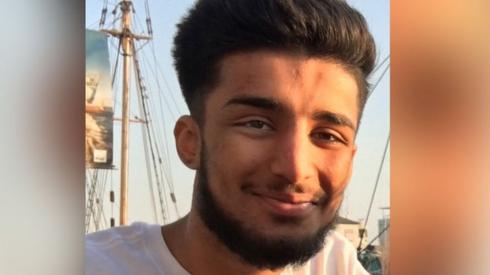 Top Stories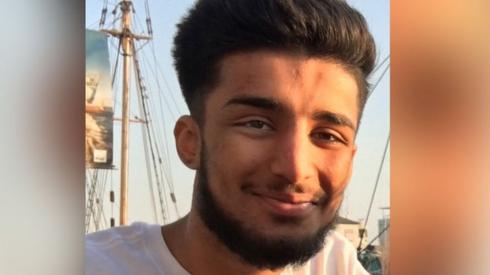 Featured Contents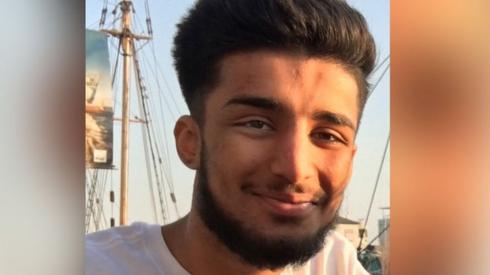 Latest Updates
East Yorkshire NHS staff 'abused' over Covid rules

Staff at NHS sites in East Yorkshire are sometimes facing abuse when they ask people to comply with coronavirus rules, a hospitals trust has said.

Hull University Teaching Hospitals Trust says its staff are being verbally abused by some members of the public over adhering to coronavirus regulations.

The most recent incident was at the Queen's Centre in Hull, where NHS staff care for those with cancer, the trust says.

It adds it will not tolerate staff being abused, adding that it's "sad" to see key workers being targeted.

Hull's landmark Three Ships mural vandalised

Hull's famous Three Ships mural has been vandalised.

The mosaic, which is on the side of the former BHS building in the city, now has purple graffiti at the top of it.

The mural depicts Hull's fishing heritage and was granted Grade II-listed status last year.

The council says it's working to remove the paint from the mural.

The authority says it's also making sure the building is secure to stop further vandalism.

Hull reacts to move into tier 3 coronavirus restrictions

People in Hull have been giving their reaction to the news the city will be going into tier three coronavirus restrictions from next week

The number of Covid-19 infections in Hull has been falling of late, but with a rate of 460 infections per 100,000 in the week to 22 November, it's still one of the highest in the country.

Following yesterday's government announcement, Hull will join much of Yorkshire in "very high alert" restrictions from next Wednesday.

Hull nightclub manager Tom Thorpe (pictured below) says he and his staff will have to look at how they can adapt again.

Mr Thorpe says they've already changed how the club operates twice after rules in March stated nightclubs were not allowed to open.

He says being in tier two rather than tier three is "the difference between it being very bad and being catastrophic".

He adds: "We'd overcome quite a lot to come to this point. We were operating as a nightclub in March, we operated as a bar from July, and we were ready to take a bit of a plunge and operate as a restaurant from December...Devastating really."

Window cleaner Paul Storey (above) says he has also seen his business take a hit, as well as being hit by coronavirus himself.

He says: "I've had three weeks in bed with the virus. It affects everyone different. I got the Full Monty. I got a good backside-kicking.

"I've lost about 25% to 30% of my business. It is what it is, and we've got to deal with it."

Meanwhile, Hull head teacher Jo Leighton (above) says it's not a surprise the city has been placed into tier three.

She says: "That's probably necessary to keep our rates coming down because the most important thing is that the rates fall away and everybody is safe."

Yorkshire's Friday weather forecast

A chilly day. Most places will stay dry with large areas of cloud and only a few bright or sunny intervals.

Staying dry and chilly this evening with patchy fog forming:

Coronavirus tiers in Yorkshire: What we know now

Much of Yorkshire will be placed into tier three coronavirus restrictions - the highest tier of the government's alert system - from next week, it's been confirmed.

People living in West Yorkshire, South Yorkshire and East Yorkshire will all be under tier three - "very high alert" - restrictions from Wednesday 2 December, the government says.

The restrictions mean people living in tier three areas can only meet other households in outdoor public spaces like parks, where the "rule of six" applies.

Pubs and restaurants in tier three areas will be closed except for those offering deliveries or takeaways.

However, from next Wednesday, gyms and close-contact beauty services like hairdressers will be able to open in all tiers.

People in all tiers who can work from home should continue to do so, the latest guidance adds.

Meanwhile, York and North Yorkshire will be in tier two - "high alert" - restrictions from next Wednesday, the government has confirmed.

Under tier two, no household mixing is allowed indoors and the "rule of six" applies outdoors.

Pubs in tier two areas can only open if they serve "substantial meals".

The new tiers will be reviewed in 14 days, the government says.

'Do the right thing' - East Yorkshire council leader

People in East Yorkshire need to continue to "do the right thing" despite frustration the county will go into the highest tier of coronavirus restrictions next week, the leader of the council has said.

Copyright: Reuters/Molly Darlington

From Wednesday 2 December, many businesses will remain closed with restrictions being placed on household mixing as East Yorkshire enters tier 3 - "very high alert".

The leader of East Riding of Yorkshire Council has pleaded with local residents to follow the rules to help release some of the restrictions.

Councillor Richard Burton said: "This has been such a long battle against Covid-19 since March and we have seen a number of different phases of restrictions on our daily lives.

"But I'm confident the people of the East Riding will again respond with the right attitude and a determination to do the right thing.

"We know some residents, along with business owners, managers and workers, will be frustrated with this news and we know there will be understandable concern about the situation.

"We will continue to do all we can to protect and support our most vulnerable residents, to suppress the spread of this virus and to save lives."

Mr Burton added that there were reasons to be optimistic following the news of vaccine developments and better treatment of the virus.

Situation 'improving' as Hull placed into tier 3

Despite Hull being put into tier three coronavirus restrictions from next week, the city's infection rate is "improving", the council leader has said.

Hull and East Yorkshire are to be put into tier three "very high alert" coronavirus restrictions when the current England-wide lockdown ends next week, the government has confirmed.

Just 10 days ago, Hull had the highest national Covid-19 infection rate, with a peak of 785 cases per 100,000 people just 10 days ago, according to the city council.

However, with that figure dropping to 530 today, the leader of the authority has said people need to keep doing their bit, even if they're "tired of restrictions and changing advice".

Council leader Stephen Brady said: "Tier three is not where anyone wants to be but, with our infection rates still very high, it is what we expected and it's the right place for Hull to be at this time.

"This is a very difficult time and we would all like it to be over. What the last few weeks have shown is that, if we can continue to do all we can to minimise spreading the virus, we can continue to bring the rate down and, hopefully, move towards an easing of restrictions."

Mr Brady added that people should think about what's best for the city over Christmas and warned against mixing households, despite the government allowing some limited mixing.

Analysis: Yorkshire's post-lockdown tiers unveiled

James Vincent

Political Editor, BBC Look North

To nick someone else's joke - we've been on the verge of tiers all day. Now we know...

Well, at least we thought we knew until the government's postcode checking website crashed.

Those places in tier three - South Yorkshire, West Yorkshire and the Humber region - will want information on how they can get out of it - and when.

Remember all the back and forwards we had when places were negotiating with the government on the last set of tiers? That's changed too.

Locally, there will be no say on which tier places go into. The government is telling them.

There are tough times ahead for places in Tier 3.

In West Yorkshire, Bradford, Calderdale and Kirklees have had higher measures since the start of August.

They've tightened over time and now could possibly last until March...

What do the post-lockdown tiers mean?

With the news that West Yorkshire, South Yorkshire and the Humber region will go into tier three "very high alert" coronavirus restrictions from next week, while York and North Yorkshire will go into tier two "high alert" restrictions, what does this mean for people living in those areas?

Here's an explanation:

Breaking

Hull and East Yorkshire to go into tier 3 post-lockdown

Hull and East Yorkshire will be put into tier three "very high alert" coronavirus restrictions when the current England-wide lockdown ends next week, the government confirms.

More to follow...

Further 12 Covid-19 related deaths in Lincolnshire

NHS England recorded a further 12 Covid-related deaths at Lincolnshire's hospitals in figures released yesterday.

According to the official data six deaths were registered at United Lincolnshire Hospitals Trust and five at Northern Lincolnshire and Goole, which run hospitals in Scunthorpe and Grimsby.

One death of a patient with coronavirus was also registered by the Lincolnshire Community Health Services Trust.

It takes the death toll in Lincolnshire to 489 since the start of the pandemic.

Yorkshire's Thursday weather forecast

Today will see areas of fog and low cloud gradually dispersing to leave bright spells.

This evening will turn chilly with patchy fog re-forming. Winds will remain light:

Yorkshire's post-lockdown Covid tiers to be set out

Most of Yorkshire is expected to be placed in the two toughest tiers of coronavirus restrictions when the national lockdown ends next Wednesday.

Health Secretary Matt Hancock will set out the plans in the Commons later, with a review promised by 16 December.

BBC political editor Laura Kuenssberg said she understood only a "handful" of areas would be in the lowest tier.

Most areas would be in tier two with "significant numbers" in tier three - the highest level.

Differences between the tiers include limits on where households can meet up - for instance, in the new tier one, the rule of six applies indoors and out.

In tier two, the rule of six remains outdoors but there is no household mixing indoors.

Severe disruption: A63 East Yorkshire eastbound

BBC News Travel

A63 East Yorkshire eastbound severe disruption, from A1166 Brighton Street to Madeley Street.

A63 East Yorkshire - A63 Clive Sullivan Way in Hull closed and queues eastbound from St Andrews Quay to the Madeley Street junction, because of a police investigation.

To report traffic and travel incidents dial 0330 123 0184 at any time

Property closed after anti-social occupants cause 'misery'

A property that was at the centre of "anti-social behaviour, drug dealing and prostitution" in Hull has been closed by a court.

Copyright: Humberside Police

The address, which is on Coltman Street, was targeted by police after several incidents of illegal behaviour, Humberside Police said.

Tim McGowan, from the force, said the court order bans people from living at or visiting the property for three months and will bring an end to the "misery" it's caused nearby residents.

He said: "We know the impact that having a property like this in your area has on your sense of safety and wellbeing and it's not something we're prepared to tolerate.

"We have continued to take action against the occupants of this address, carrying warrants, seizing drugs and weapons, making arrests and disrupting their activities."