Mixed reviews for Men's Hour show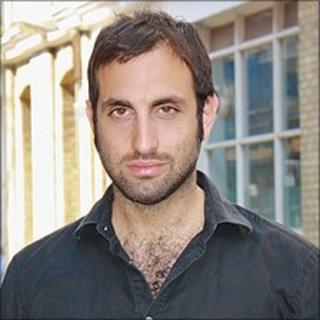 Critics have given a mixed response to the first edition of BBC Radio 5 live's male equivalent of long-running magazine show Woman's Hour.
The Independent's Jane Thynne said it sounded "needy, unsexy and really likely to have low self-esteem".
The Guardian's Zoe Williams said there were "some fascinating bits", including novelist and ex-SAS officer Andy McNab talking candidly about marital woes.
The show, hosted by Tim Samuels, will run for a further five weeks.
Its female counterpart has been on the air since 1946.
The new programme will regularly feature Pineapple Studios star Louie Spence, who talked frankly about his sex life and admitted he once thought he was suffering a heart attack but actually had indigestion.
'Woefully misconceived'
Tim Walker, who wrote alongside Thynne in The Independent said Samuels, an award-winning British documentary filmmaker and broadcaster, sounded "nervous and ill-prepared".
He said that musician Mark Ronson, who was a guest on the show, "wasn't keen on Samuels' suggestion that he had feminine traits, and quickly mentioned his hairy arms and girlfriend".
"Nobody wants to listen to an hour of men being melancholy, least of all women. Wouldn't we all rather watch Top Gear?" concluded Walker.
A studio discussion about men being genetically predisoposed to infidelity resulted in "the sound of five men staring at their shoes filling the airways," added The Times' Sarah Vine.
"The reason Women's Hour works is because women love talking stuff through. Men, on the whole, don't," she said.
The Guardian's Williams added that as a magazine show it has to have furniture, but it is "mixed".
She praised a "60-second hypochondria corner" but said a male grooming idea which involved asking Robert Mugabe which products he uses was less successful.
Simon Edge, writing in The Express, agreed that the segment was "woefully misconceived".
He added that Samuels confessed to being new to radio, "but he did coax Labour politician Alan Johnson into performing a song about acne".
Woman's Hour presenter Jenni Murray also made an appearance on the brand new programme, choosing chef Raymond Blanc as her man of the week.